NEWS AND BLOG POSTS
Schreber: Burgess and Freud
Andrew Biswell

20th March 2020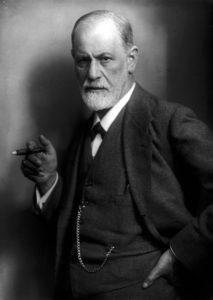 Anthony Burgess was fascinated by the life and work of Sigmund Freud. As a writer and composer, he often returned to the founder of modern psychoanalysis in his creative works. The list begins with his stage adaptation of Oedipus the King in 1972 (a consciously Freudian work). This was accompanied by the novel MF, which reworks the Oedipus story in a modern American setting.
In 1977 Burgess was commissioned to write the script for a six-hour drama about the life of Freud, to be broadcast on Canadian television, but the series did not go into production. He redeployed his material into a Freud novel, which eventually formed one of the three narratives in The End of the World News (1982).
Burgess's private library contains numerous editions of Freud's works, including his lectures, letters, a book of photographs of his house in Vienna (now the Freud Museum), and a number of biographies, including The Life of Sigmund Freud by Ernest Jones.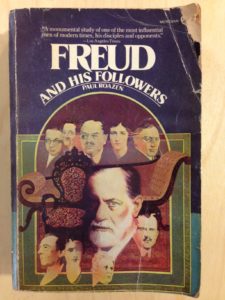 Among these Freudian writing projects was Schreber, a film script based on one of Freud's case histories. Daniel Paul Schreber was a German high court judge who suffered from the delusion that he was an angelic being whose mission was to repopulate the world. Although Freud and Schreber never met, Freud made a close study of Schreber's autobiography — Memoirs of My Nervous Illness, written in a psychiatric hospital — and based his analysis on this published document. Freud himself makes a brief appearance in Burgess's script, giving his diagnosis to an audience of doctors in a Viennese lecture theatre.
In a pitching document for the film, Burgess described his Schreber story as 'a disturbing motion picture of high quality.' He completed his script, under the title 'The Brain Killers', on 13 August 1975. He discussed the film with Burt Lancaster in Iowa City later in the same year. The two men had become friends after Burgess wrote the script for Lew Grade's epic Moses the Lawgiver, which starred Lancaster in the title role. Lancaster was in the audience when Burgess's Symphony in C was premiered in Iowa on 22 October 1975.
Burgess mentions the Schreber project in the second volume of his autobiography, You've Had Your Time, published in 1990, but he misremembers Schreber's name as 'Schroeder' (this looks like a Freudian slip). After the script was discovered in Burgess's abandoned house in Bracciano, it joined the other manuscripts in the Burgess Foundation's collection. Following the successful production of Burgess's Oedipus the King on BBC Radio 3 in February 2017, the same production company — Naked Productions — has taken on the challenge of translating Burgess's vision into a radio drama.
Schreber has been adapted for radio by the writer Jeff Young. The distinguished cast is led by Christopher Eccleston, an admirer of Burgess's work who comes from the nearby city of Salford. The broadcast date for this world premiere performance is 22 March 2020 at 7:30pm.
Follow this link to hear the BBC radio production of Schreber.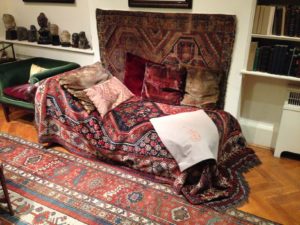 'I, for one, can never have enough of Freud,' Burgess wrote in 1990. As a fellow cigar-smoker and coffee-drinker who was also, like Burgess, a prolific writer, Freud (whose name is garbled to 'Fred Fraud' in Puma) must have seemed congenial. On the penultimate page of his autobiography, Burgess announced his intention to retire from literature so that he could devote himself to a new opera.
This opera was to have been about the life of Sigmund Freud, and Burgess proposed to write a libretto in Viennese German. 'I do not know whether this can be done,' he wrote. 'It will be hard to find a baritone willing to stop singing halfway through because Freud's voice has been stilled by cancer of the jaw. Anna Freud, soprano, takes over from him and, in a final fantasy before death, he recovers the tones of a denouncing prophet to smash the tables of the law upon cowering Jung, Adler, Rank and Ferenczi. It seems to me that here we have a golden opportunity to use atonality and profound dissonance to represent the workings of the unconscious, while conscious action can be conveyed through the tonalism of Mahlerian music, café waltzes, bands in the park. Perhaps it will never be done.'
It was never done. Sadly, Burgess died three years later without having completed his opera. Although he did make some notes towards a libretto, none of the music seems to have been composed, because he was working on Byrne and other musical projects.
Given the wealth of available material, it is unlikely that we have heard the last about Burgess and Freud. We expect that a selection of manuscripts from the archive will be published as part of the Irwell Edition.
Follow this link hear to the BBC's world premiere production of Schreber.