NEWS AND BLOG POSTS
Object of the Week: Burgess's Bösendorfer Baby Grand Piano
Graham Foster

3rd July 2017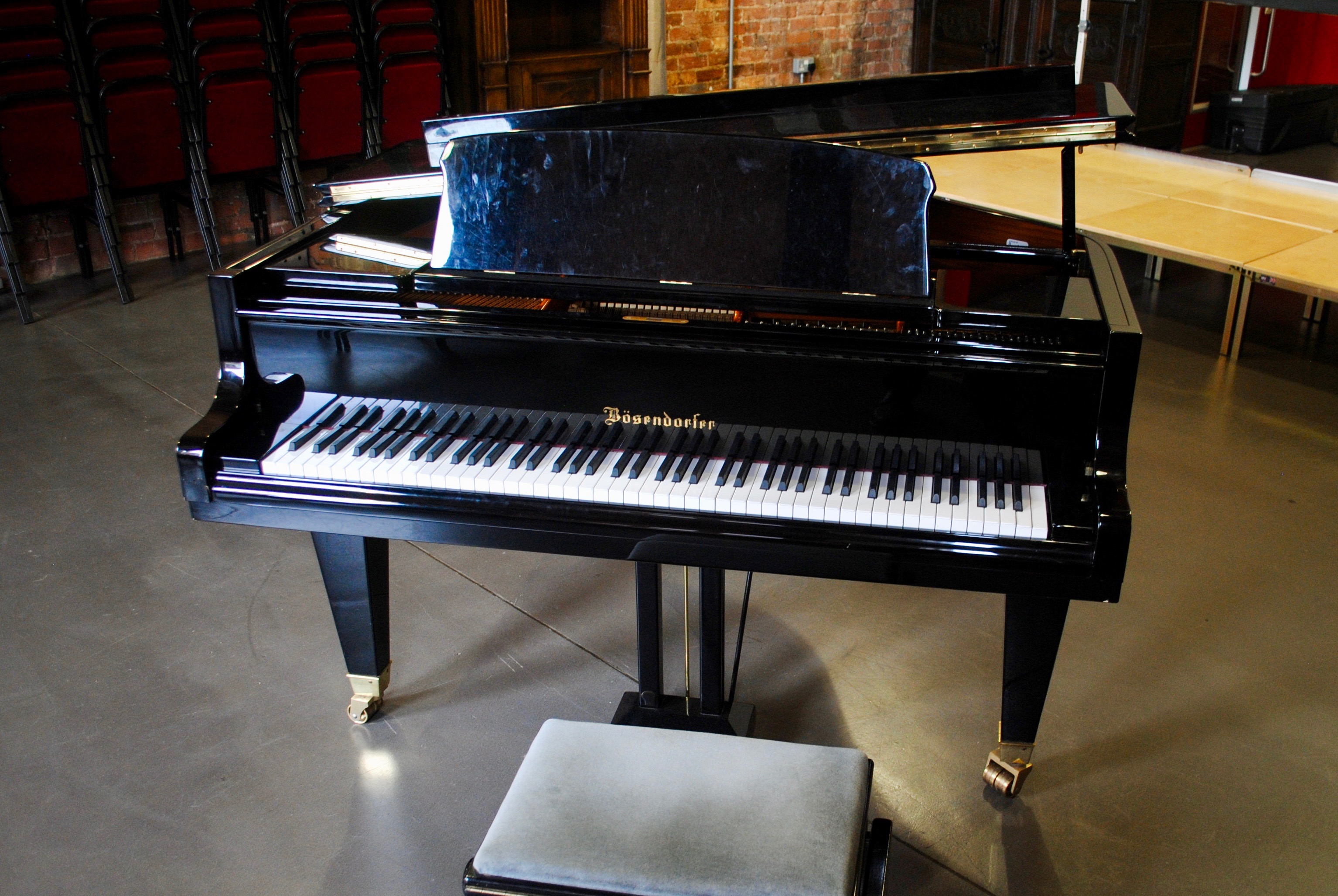 When visiting the International Anthony Burgess Foundation in Manchester, one of the first items of Burgess's personal archive that can be seen is the Bösendorfer baby grand piano in the main hall. The piano, which is still used for performances and recitals today, was bought by Burgess from Harrods in 1991. The following video shows him in the showroom, playing it for the first time.
This video, filmed by Liana Burgess, shows Burgess playing the opening bars of Claude Debussy's Sarabande Pour Le Piano (c. 1901).
Burgess played the piano throughout his childhood in Manchester, and the piano was a fixture in his childhood homes in Miles Platting and later in Moss Side. He often wrote about the piano in his fiction, in particular The Pianoplayers (1986), his novel about the silent cinemas and music halls of 1920s and 30s Manchester. This novel is inspired by his father, Joseph Wilson, who played the piano in theatres, pubs and cinemas across Manchester.
Burgess remembers his father as a talented player, writing, 'He had, without being a virtuoso, as fullg rasp of the capabilities of the piano as any professional performer I have ever known. He could switch from ragtime to Chopin; he was a brilliant improviser.'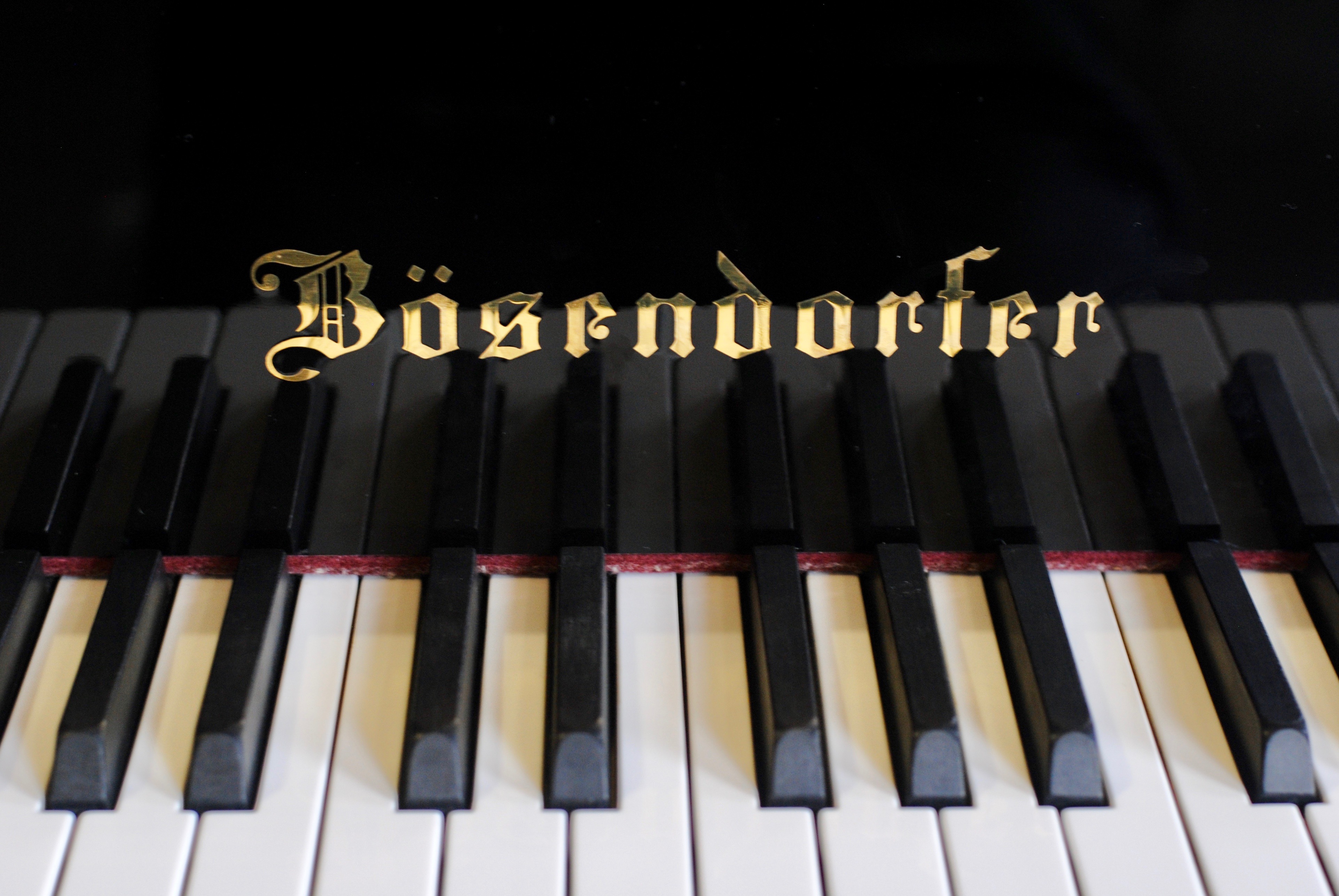 The climax of The Pianoplayers is a marathon piano performance of thirty days and nights, perhaps inspired by Burgess's own experience later in life when he played a piano accompaniment to Fritz Lang's silent film Metropolis, which in its uncut form is four hours long.
When he left Manchester at the beginning of the Second World War, he performed in a military dance band in the Entertainments Section of the 54th Division of the British Army. Called 'The Jaypees', they played a mixture of music hall and jazz standard, and Burgess often stood in for the regular pianist. After this, he was posted to Gibraltar, where his continued to pursue his interest in music. His novel A Vision of Battlements (1964) is a fictionalised account of this period, and features a protagonist who is a frustrated composer.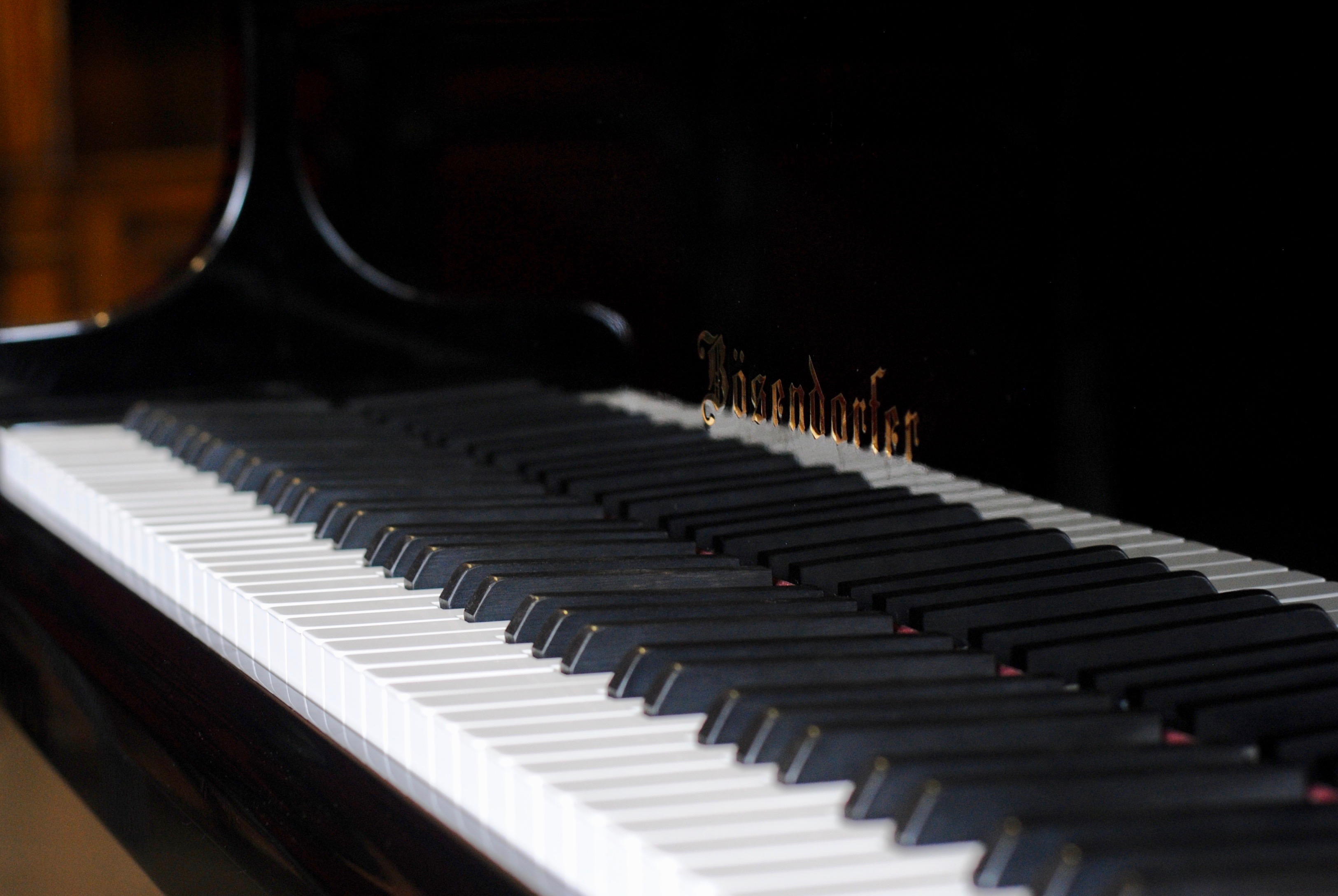 Burgess composed for the piano throughout his life, and owned several instruments, including a vintage piano that once belonged to Josephine Baker. His compositions for the piano are inspired by a range of composers, including Satie, Stravinsky, Bach, Debussy and Webern. Burgess's compositions have received much attention since his death in 1993, most recently being recorded by the pianist Richard Casey (The Piano Music of Anthony Burgess, Prima Facie Records, 2015).
His viewed the piano as a versatile instrument, and often wrote about it in his journalism and non-fiction. He writes, 'Other stretched strings or vibrating air columns are competent to express a single aspect of the universe and the human life that tries to feel at home in it, but only the piano can attempt, in however miniaturised a form, the total picture. That is why is continues to deserve our homage and our wonder.'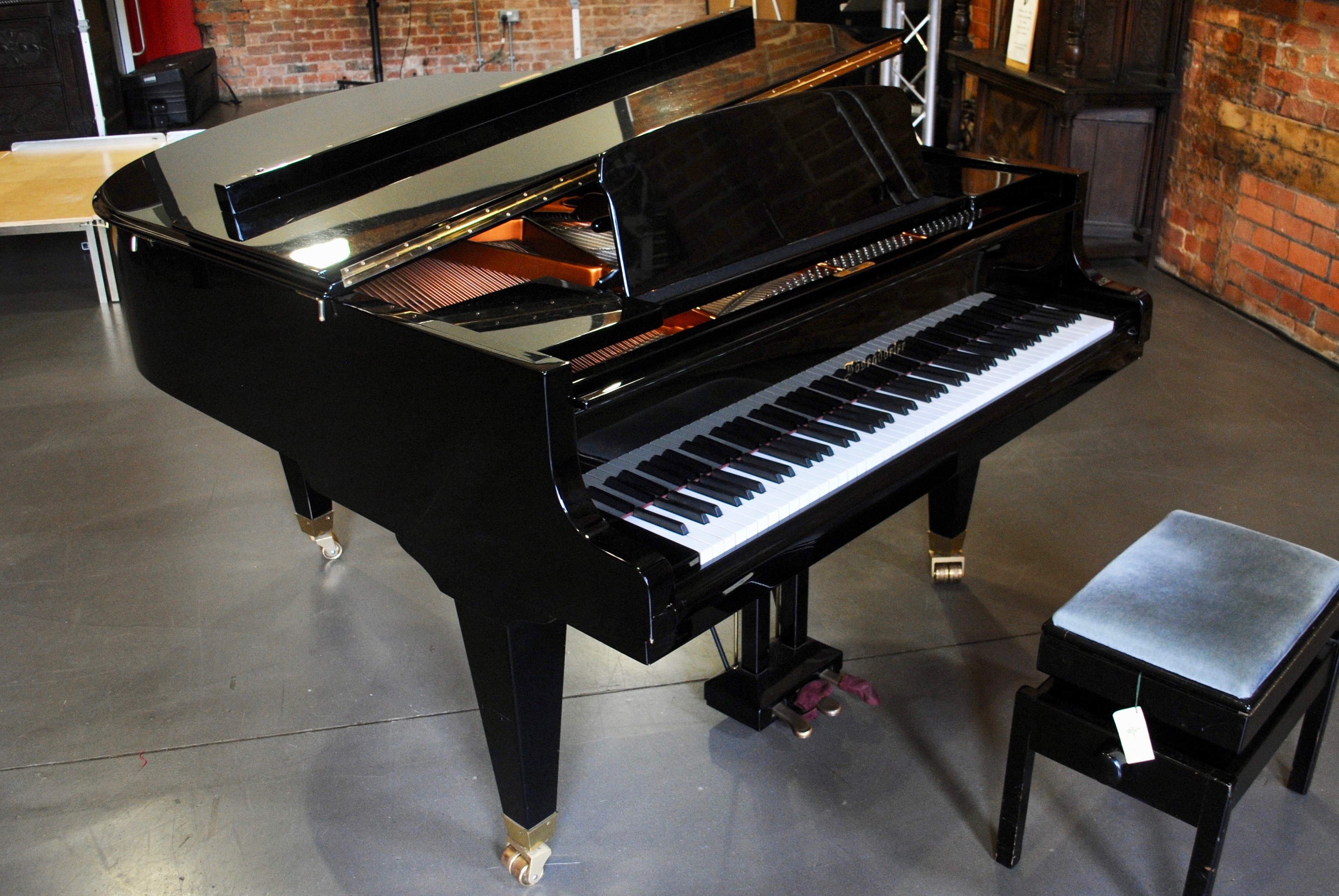 After purchase, the Bösendorfer was installed in the flat Burgess maintained in London towards the end of his life, a period in which he was still composing prolifically. The last known piano work he composed was in 1993, the year of his death (Sonata No. 4 for Great Bass Recorder and Pianoforte).
The Pianoplayers is available in a new edition from Manchester University Press, with a new introduction, critical notes, and other materials from the Burgess archive. For more information about The Irwell Edition of the Works of Anthony Burgess, click here.