NEWS AND BLOG POSTS
Object of the Week: The Illustrations of Edward Pagram
Graham Foster

27th June 2017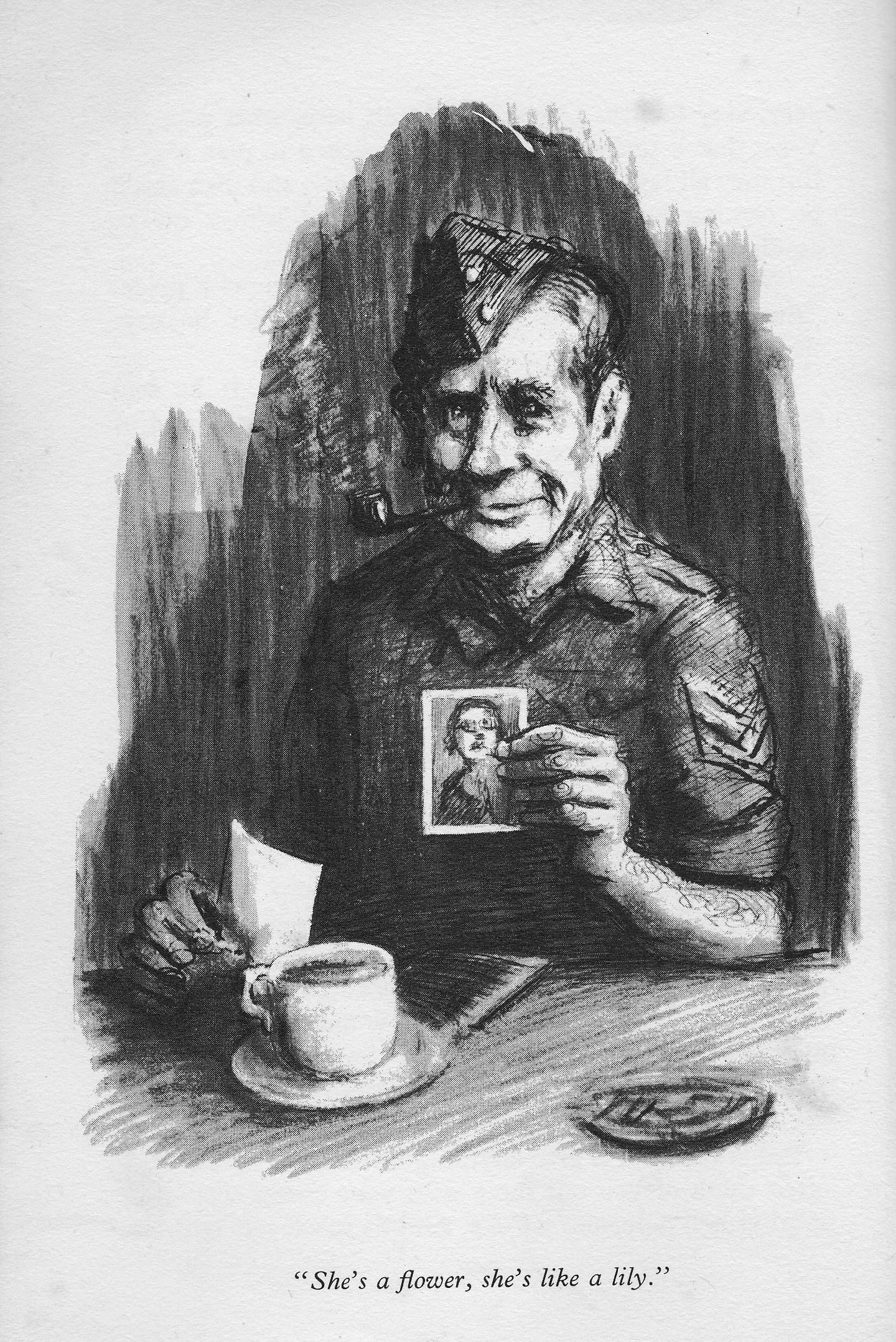 Edward Pagram (1927-2007) illustrated two of Burgess's novels: The Eve of St Venus (1964) and A Vision of Battlements (1965). The charcoal illustrations, some of which are included here, show the humorous side to Burgess's novels, but Burgess had his doubts about them. 'This turned out not to be a good idea,' he writes, 'the text was diminished by the drawings and the book not taken seriously. It was never paperbacked, and so failed to reach a genuine reading audience.'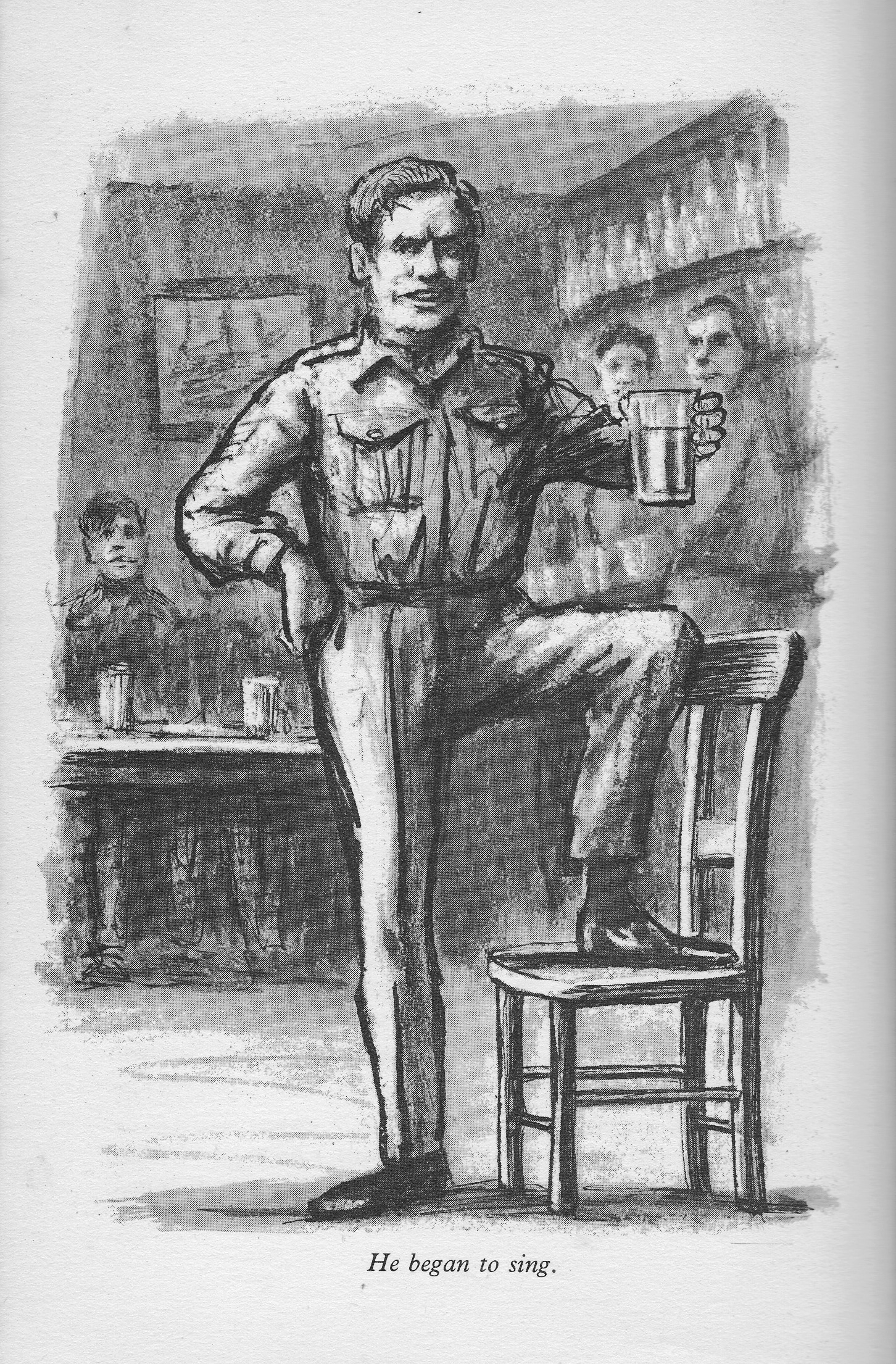 Despite these reservations, Burgess became friends with Pagram, and often invited him to dinner at his house in Etchingham in the mid-1960s. Pagram remembered this as a mixed blessing. On arrival he was chastised by Lynne Burgess for forgetting to bring any flowers, before they settled down to an evening of intense drinking. Pagram remembers speaking to Lynne about Burgess's writing, and their personal life, eventually learning that Lynne was worried about 'an Italian teacher who she feared was after her husband'.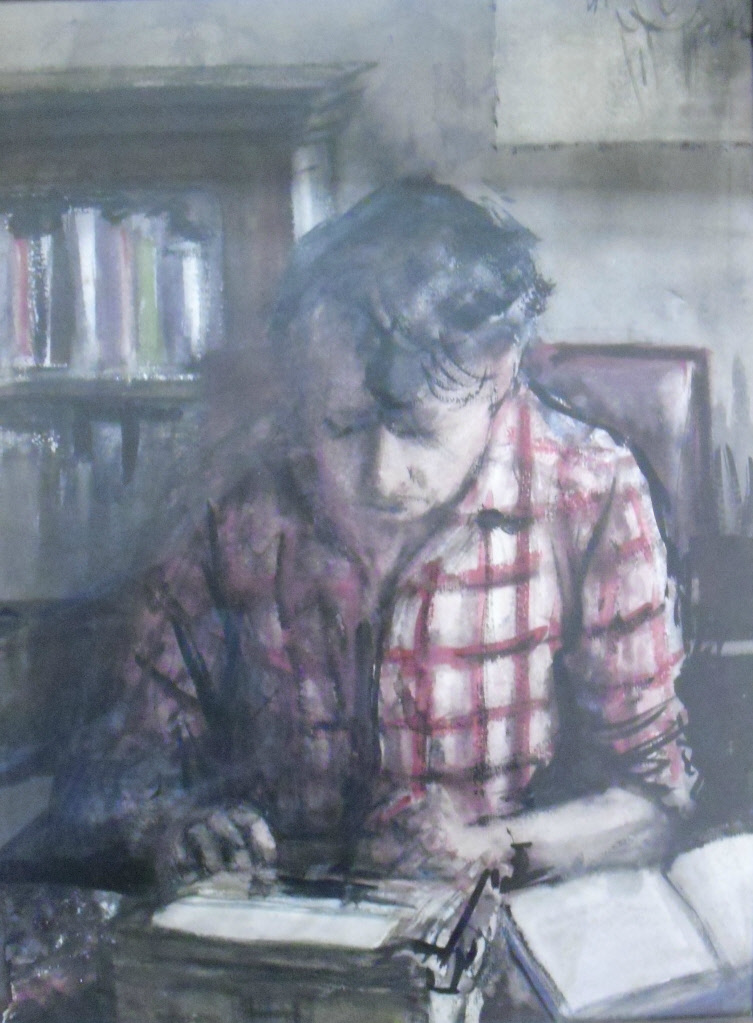 As Pagram got to know Burgess better in the 1960s, he produced two portraits of him. These portraits are mixed media productions, with different elements done in watercolour, charcoal, pencil and oil pastel. In the archives at the Burgess Foundation there is also a portrait of Shakespeare by Pagram. This is probably from around the same period as the portraits of Burgess.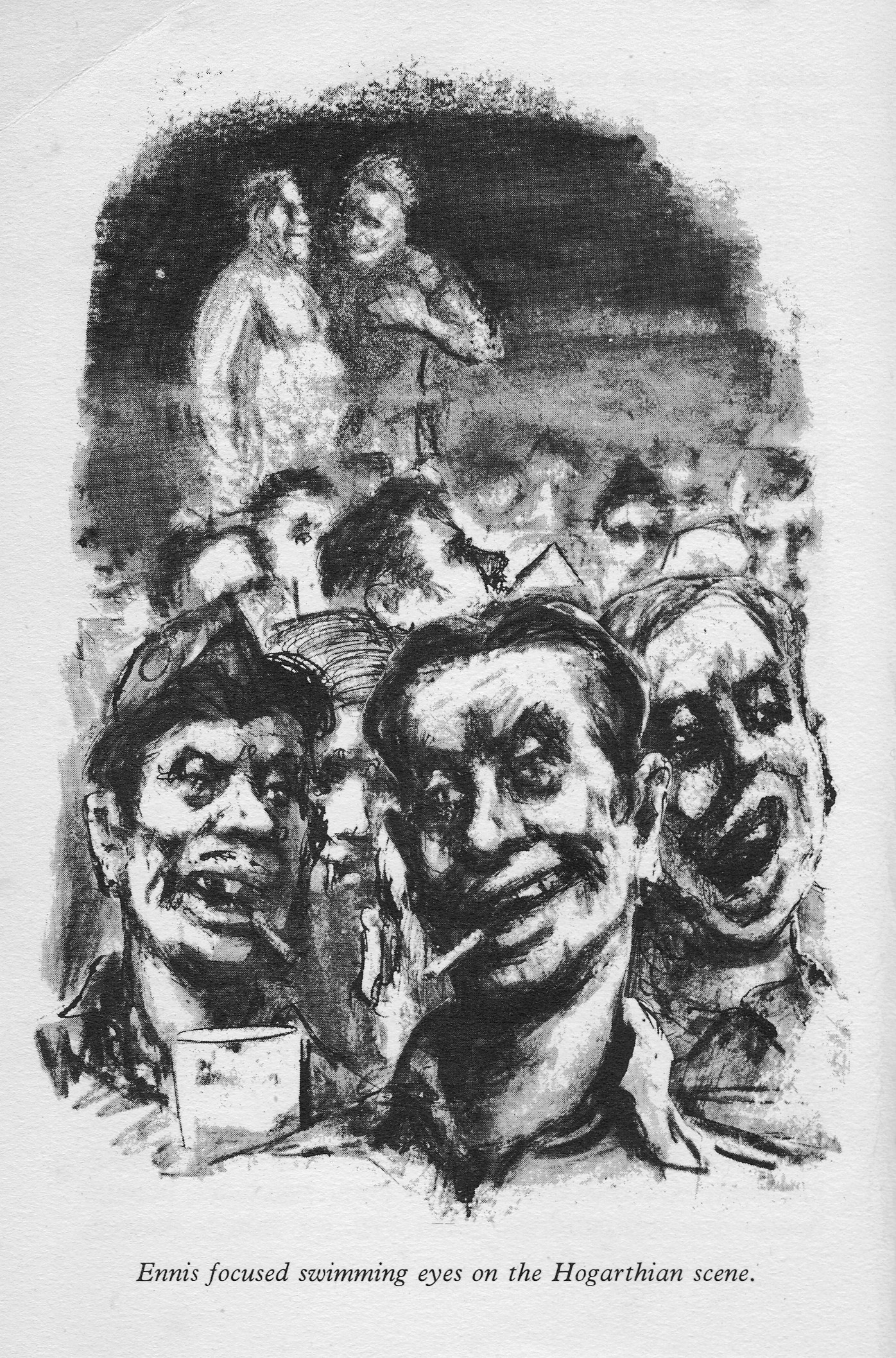 Pagram's biography is not necessarily typical of an artist. He was born to a working-class family in Edmonton, North London. He left school at 14, and had no artistic ambitions. At that time he worked in a factory and on a building site before enlisting in the navy. Eventually, due to a Ministry of Labour grant, he trained as a sign-writer, impressing his teacher so much that he was advised to transfer to drawing and illustration. He never finished his training, but kept working as an artist, saying he had 'been kept at art by my uselessness at anything else'.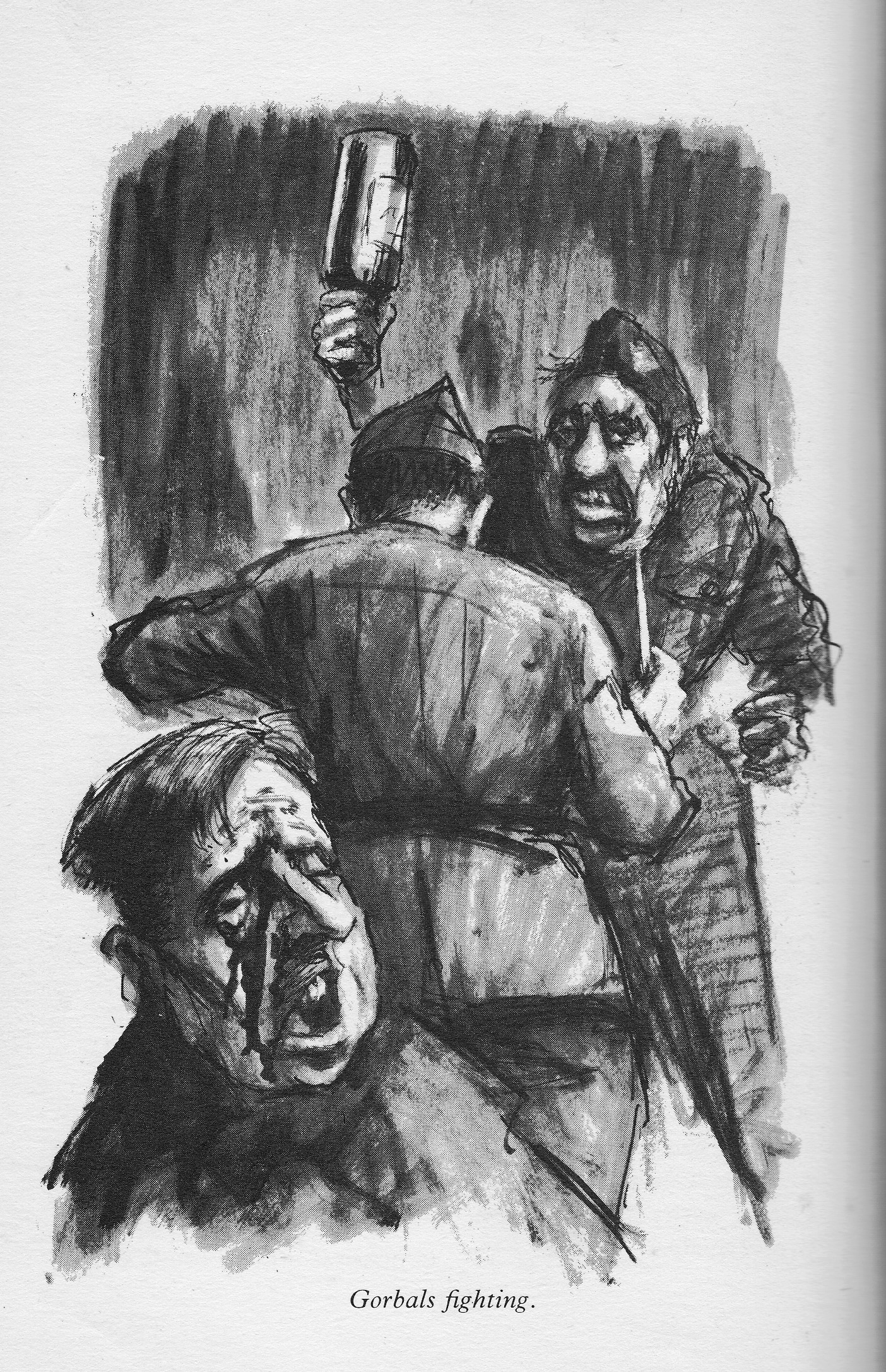 As well as illustrating works of fiction by other writers (including a cover for F. Scott Fitzgerald's Tender is the Night), he has written children's books such as The World of Willy Whiskers, and Higgledy-Piggledy Island. In 1963, he published A View of London, a book of charcoal drawings inspired by his home city.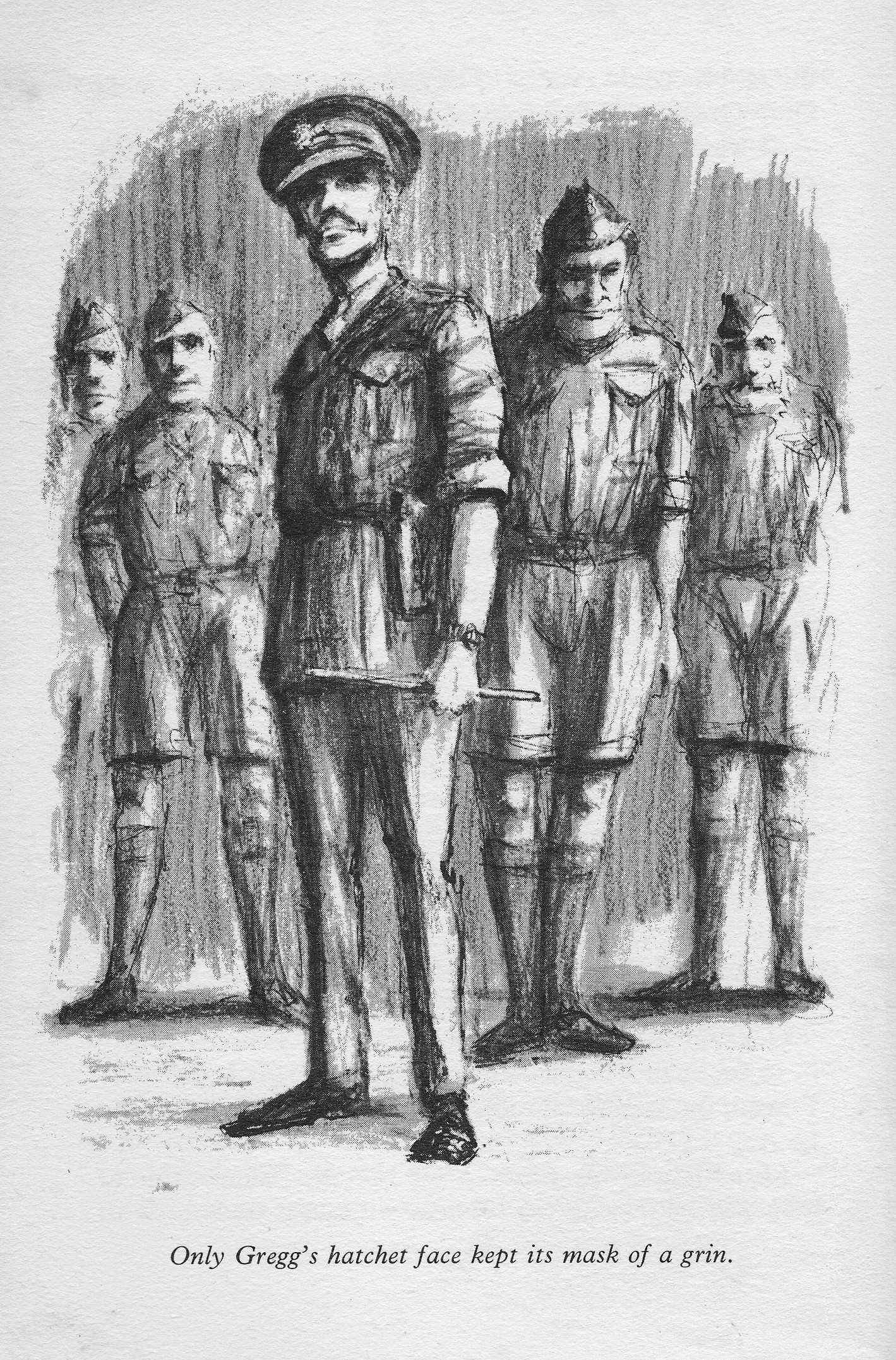 In June 1965, Pagram emigrated to Perth, Australia, where he continued working as an artist until his death in 2007.
At different points in his career, Burgess worked with other illustrators, including Fulvio Testa (on his books for children A Long Trip to Tea Time and The Land Where the Ice Cream Grows), and Joe Tilson (on Will and Testament). There have also been recent editions of A Clockwork Orange illustrated by artists Ben Jones and Dave McKean.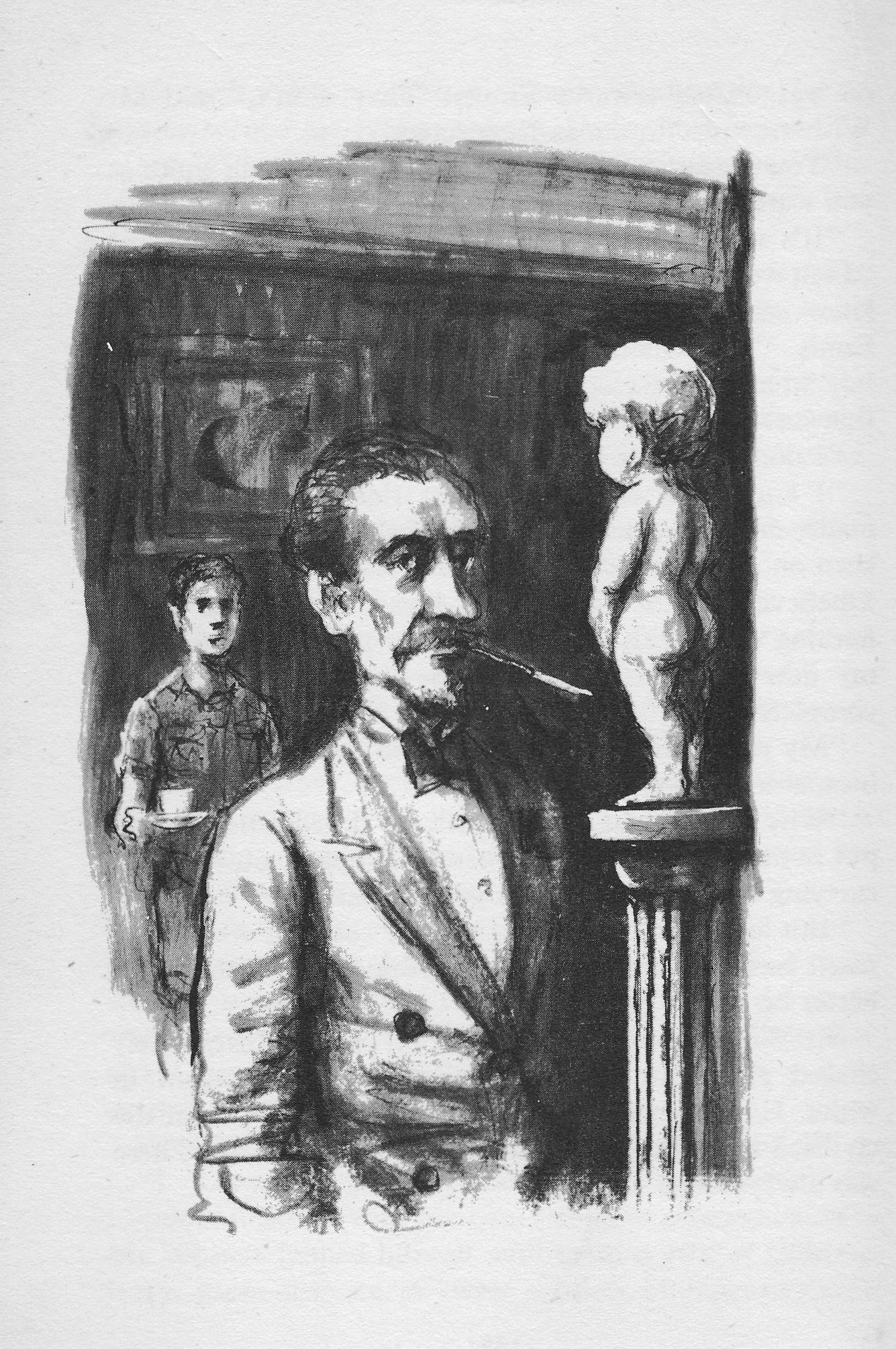 A Vision of Battlements was republished in a special edition by Manchester University Press (without Pagram's illustrations) in July 2017, bringing it back into print for the first time in 50 years. More details on this publication and other volumes in The Irwell Edition of the Works of Anthony Burgess can be found here.