NEWS AND BLOG POSTS
Object of the Week: Lynne Wilson's Library
Graham Foster

12th July 2017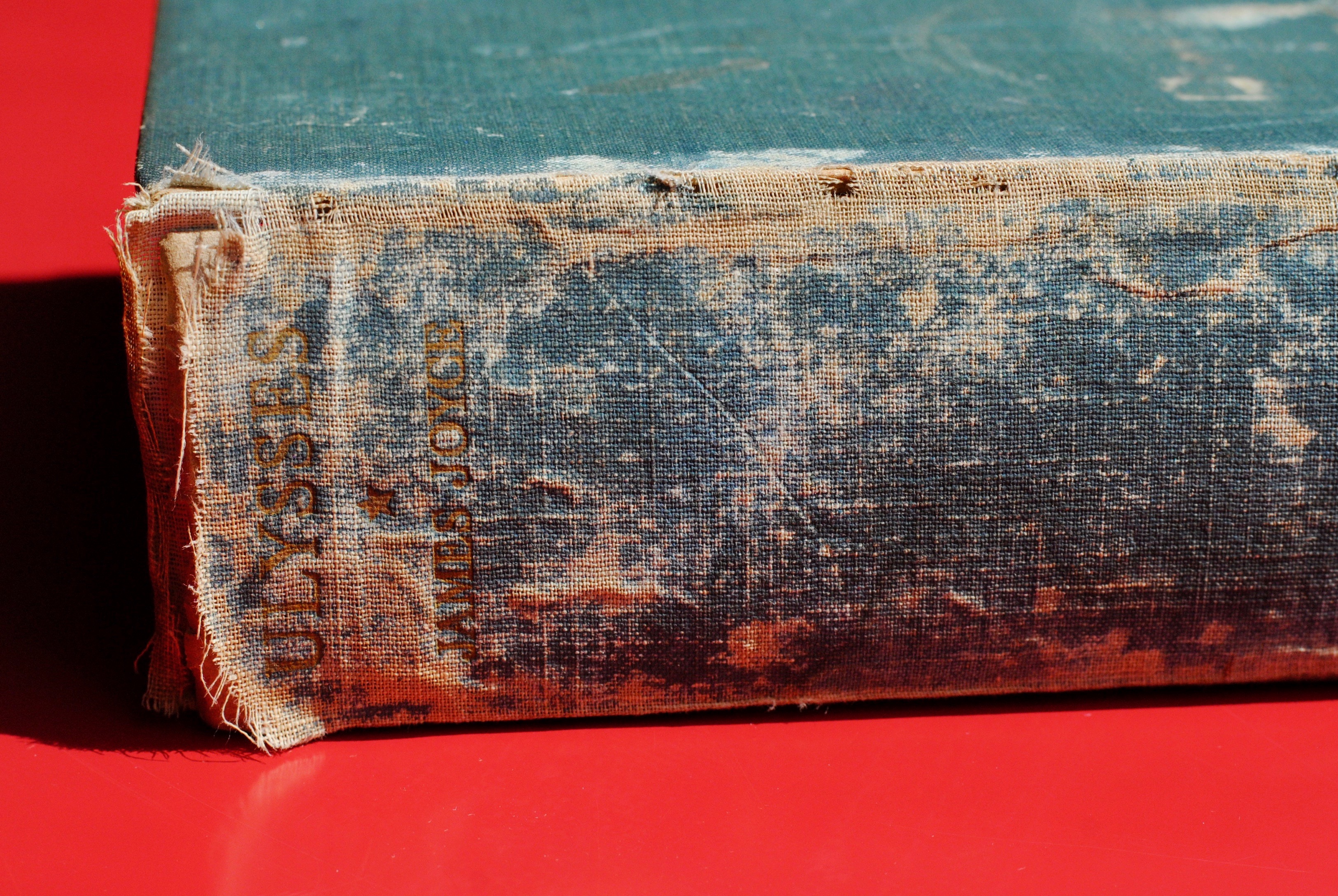 Many of the stories about about Anthony Burgess's first wife Llewela (or Lynne, as she was known), focus on her boisterous personality, and insatiable thirst. These caricatures follow Burgess's own writing about his first wife in his autobiographies, but they offer little insight into her complex, and often contradictory, personality.
The library at the Burgess Foundation archive contains a number of books that were once owned by Lynne, some dating from before she met Burgess. Her surviving library, though small, reveals her as an intelligent and capable reader, who often matched Burgess in her tastes for dense, modern novels such as those by Vladimir Nabokov, Evelyn Waugh, James Joyce and D.H. Lawrence.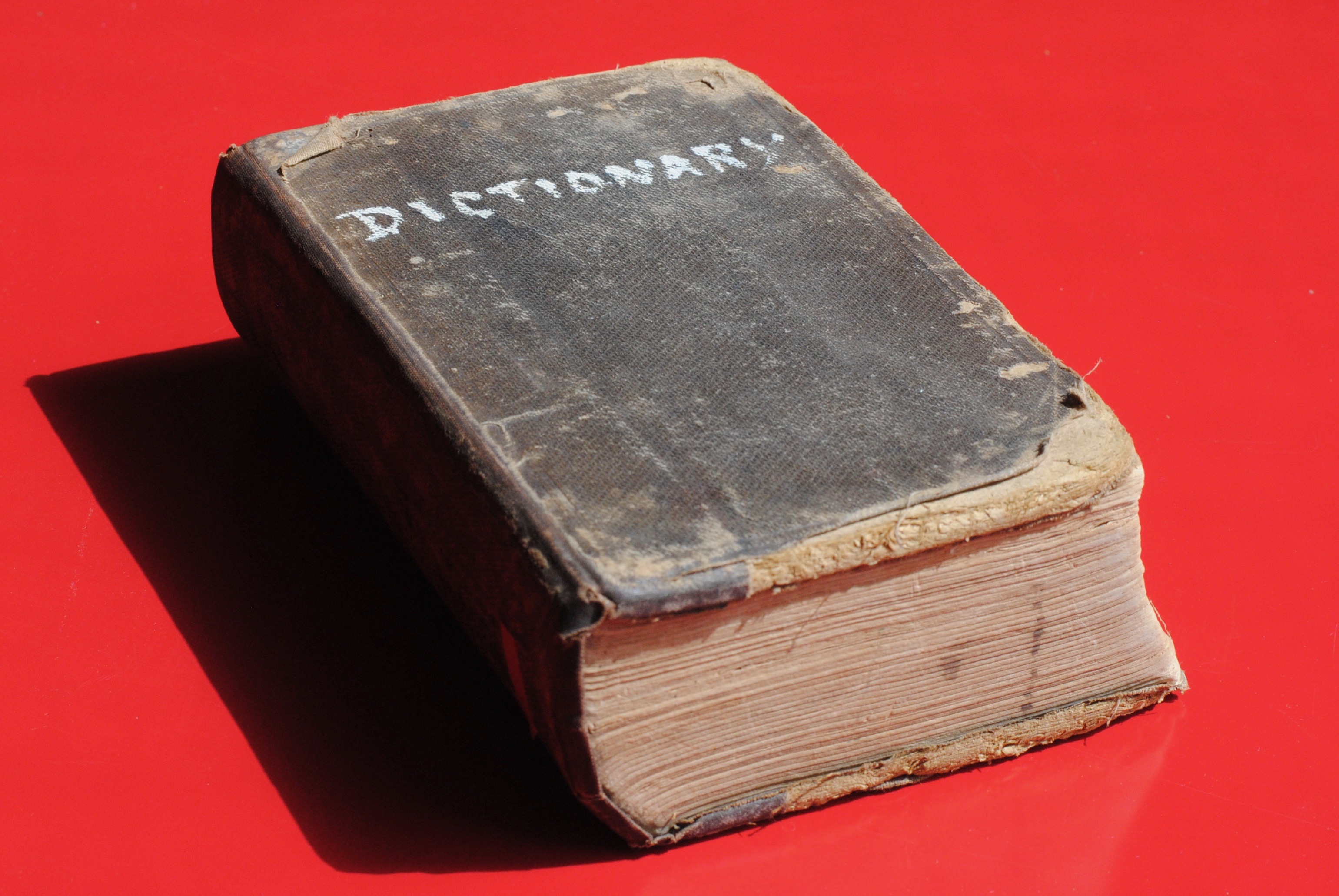 The earliest book in Lynne's library is a French to English dictionary which dates from her time at Bedwellty County Secondary School in Wales. She attended the Sixth Form at Bedwellty in 1936-1938, and the notes in the dictionary show that she had already developed a good understanding of French. She has signed the book with her maiden name, Jones, and has written her address: Sunnybank Road, Blackwood in Monmouthshire (about 2 miles from Bedwellty).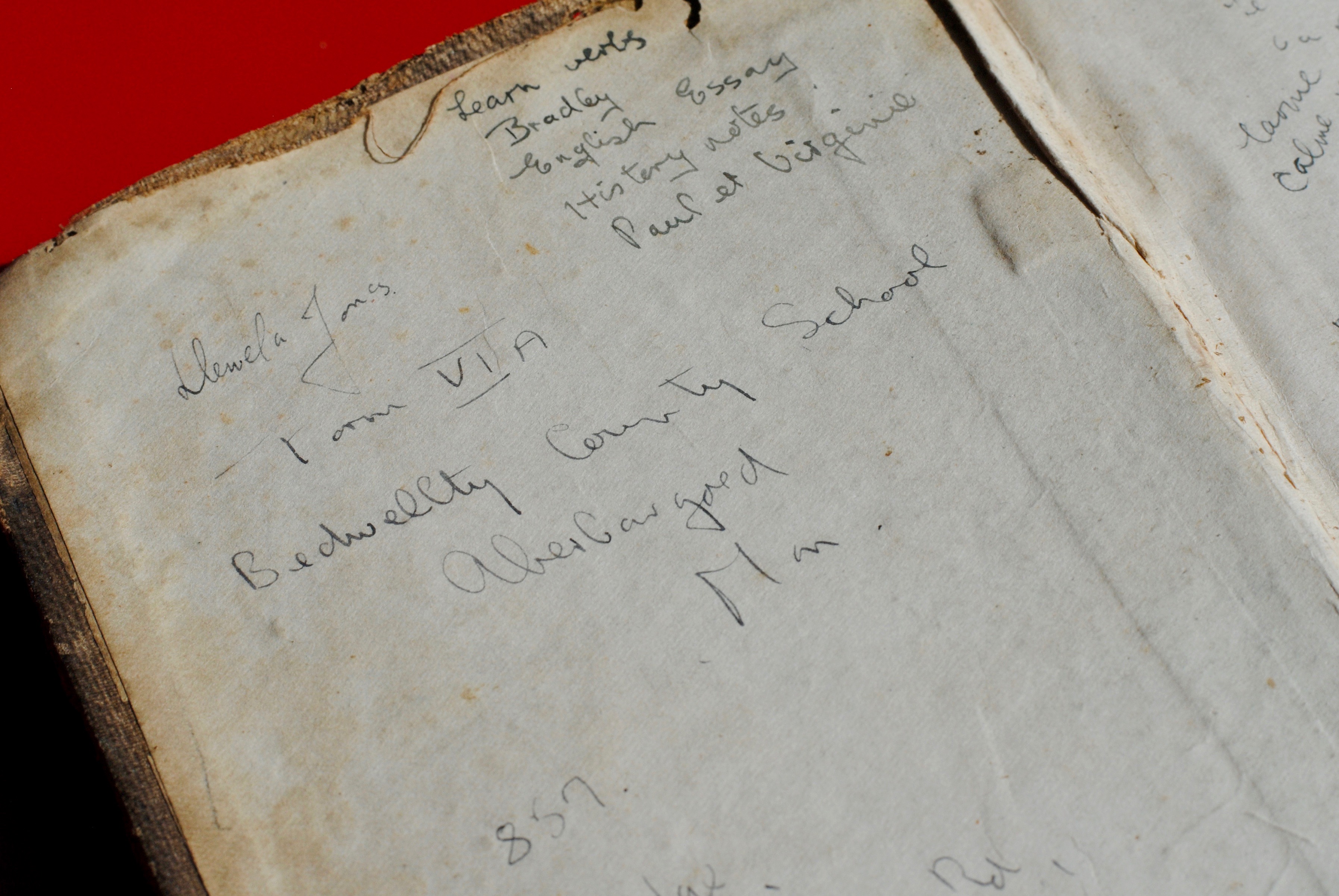 The notes on the dictionary are the first indication of Lynne's ability at languages, a fact that is proven by her collaborative translations (with Burgess) of three French novels: The Olive Trees of Justice by Jean Pelegri (1962), The New Aristocrats by Michel de Saint-Pierre (1962), and The Man Who Robbed Poor Boxes by Jean Servin (1965). Copies of these novels are in the book collection at the Burgess Foundation.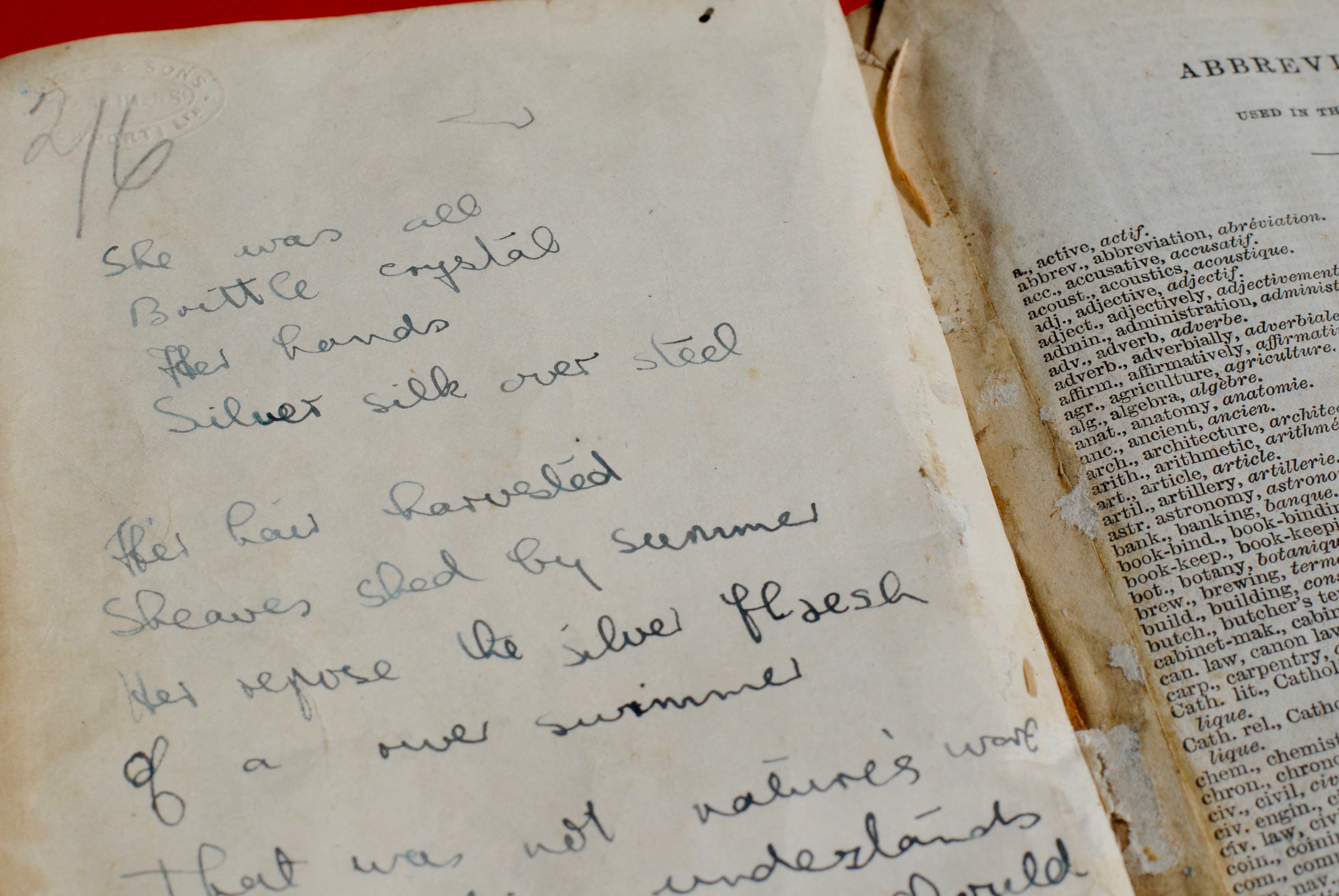 Lynne's French dictionary also contains an original Burgess poem, 'Girl'. This poem, which originally appeared in the University of Manchester magazine, The Serpent, has been copied out carefully by Lynne, possibly because it was written for her. The poem would later feature as one of the eponymous poet's in Inside Mr Enderby (1963).
Lynne met John Burgess Wilson in her first year at the University of Manchester, where she was studying Economics, Politics and Modern History. Burgess remembers their first meeting being after his performance as 'a Ruritarian captain in a play put on at a pan-universitarian Freshers' Reception. She had, she later said improbably, been attracted.' Burgess claims in his autobiography that Lynne was 'unliterary', an opinion that is challenged by the novels and books of poetry bearing her ownership marks.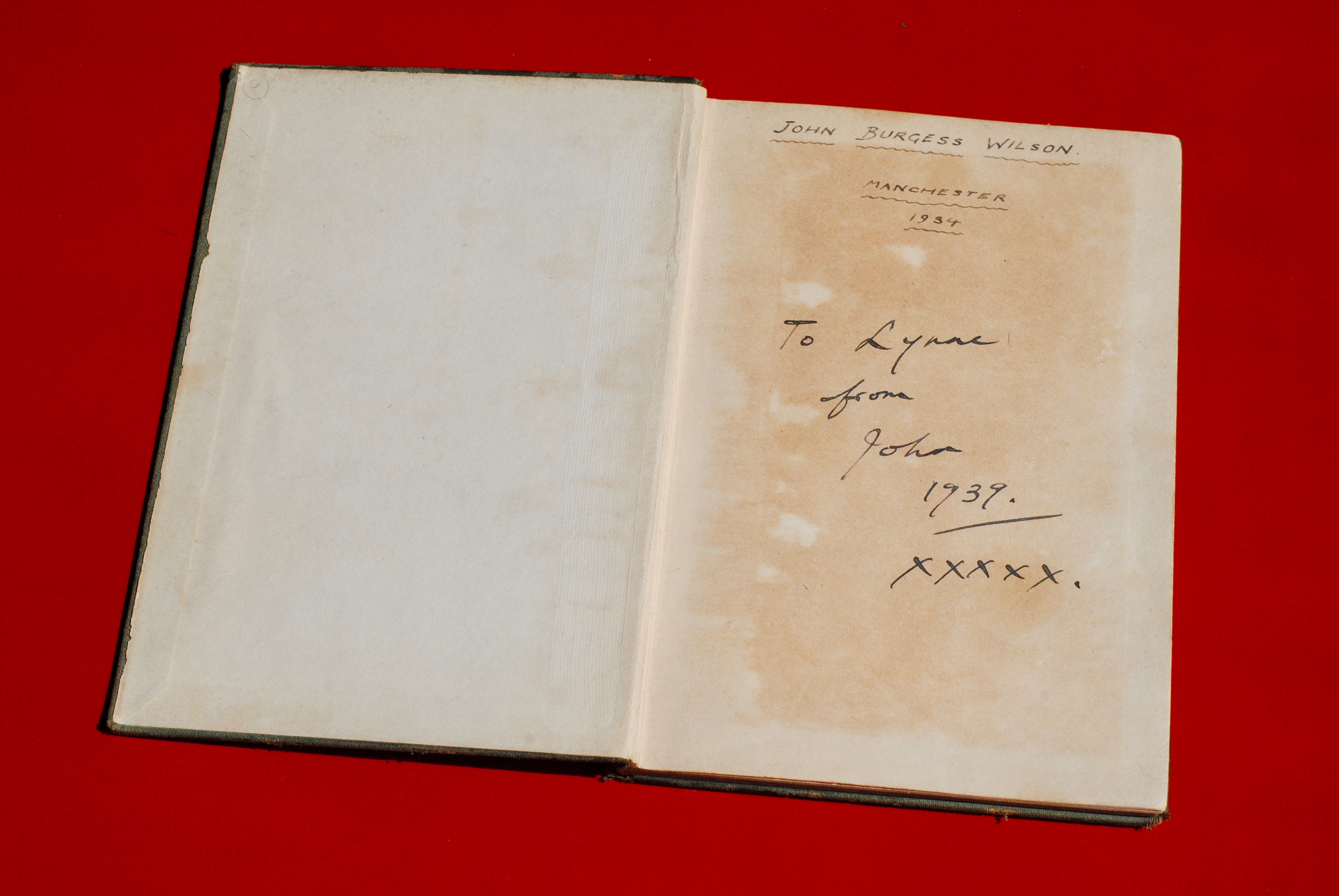 After their initial meeting in 1939, Burgess apparently gave Lynne his own copy of James Joyce's Chamber Music, as the copy in the archive bears Burgess's own name and the date he purchased it (1934), along with the inscription, 'To Lynne from John, 1939 xxxxx'. This is not the only Joyce book in her collection.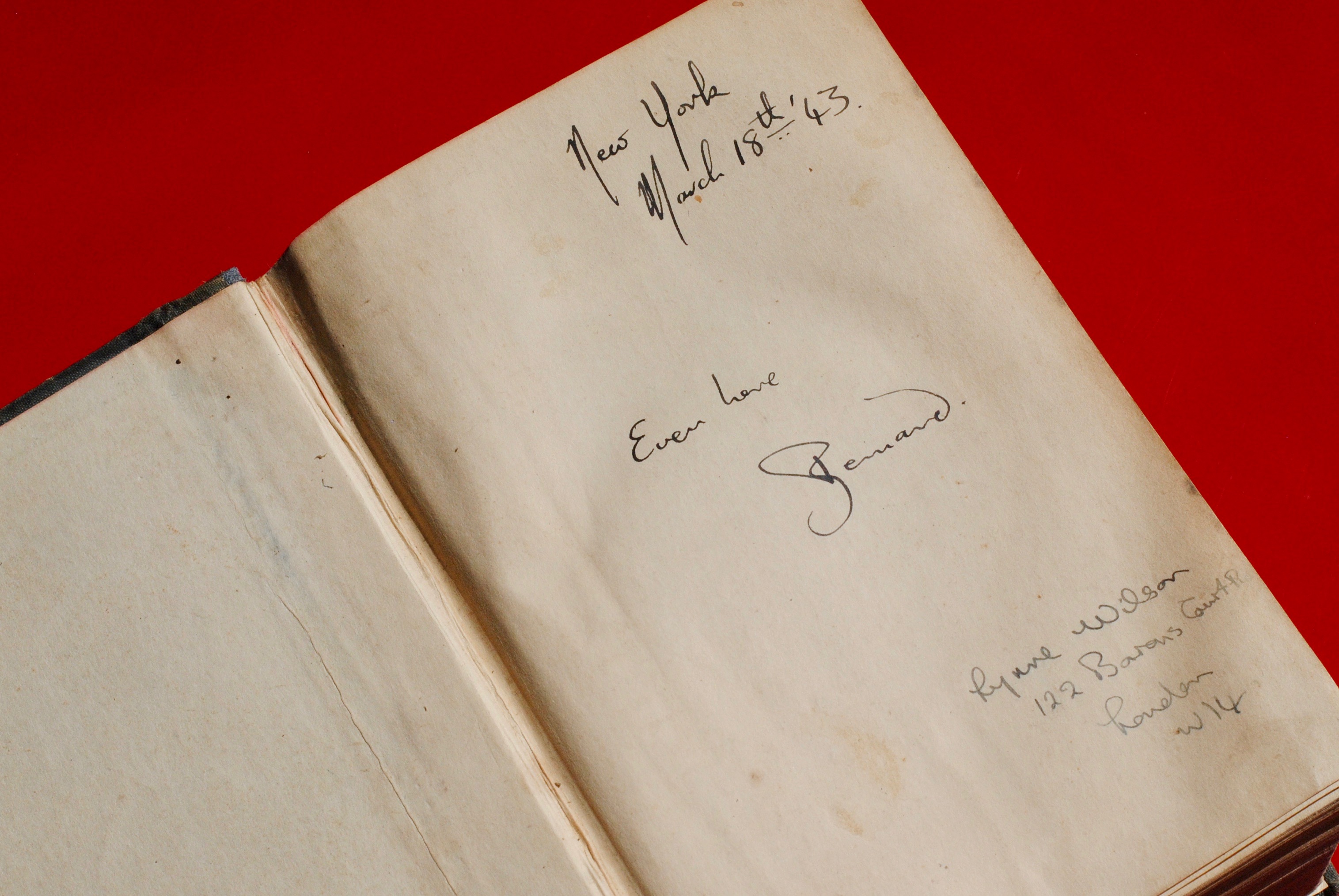 One of her copies of Ulysses bears the striking inscription 'Ever Love, Bernard. New York, March 18th '43'. This is Bernard Brown, a school friend of Burgess's who also became close to Lynne during her time at the University of Manchester. Brown, who served in the Royal Navy during the war, also gave Lynne a copy of Brideshead Revisited by Evelyn Waugh in which he has written:
Ad illam
Amata tantum quantum
Amabitur nulla
This fragment of poetry by Catullus, roughly translated as 'In response, I loved no other as much', suggests Lynne and Brown's relationship was perhaps a romantic one. The date of the inscription (1946), shows that their closeness endured for at least three years. Burgess himself dedicated his novel The Eve of St Venus to Brown in 1964, suggesting that they remained on friendly terms after the war ended.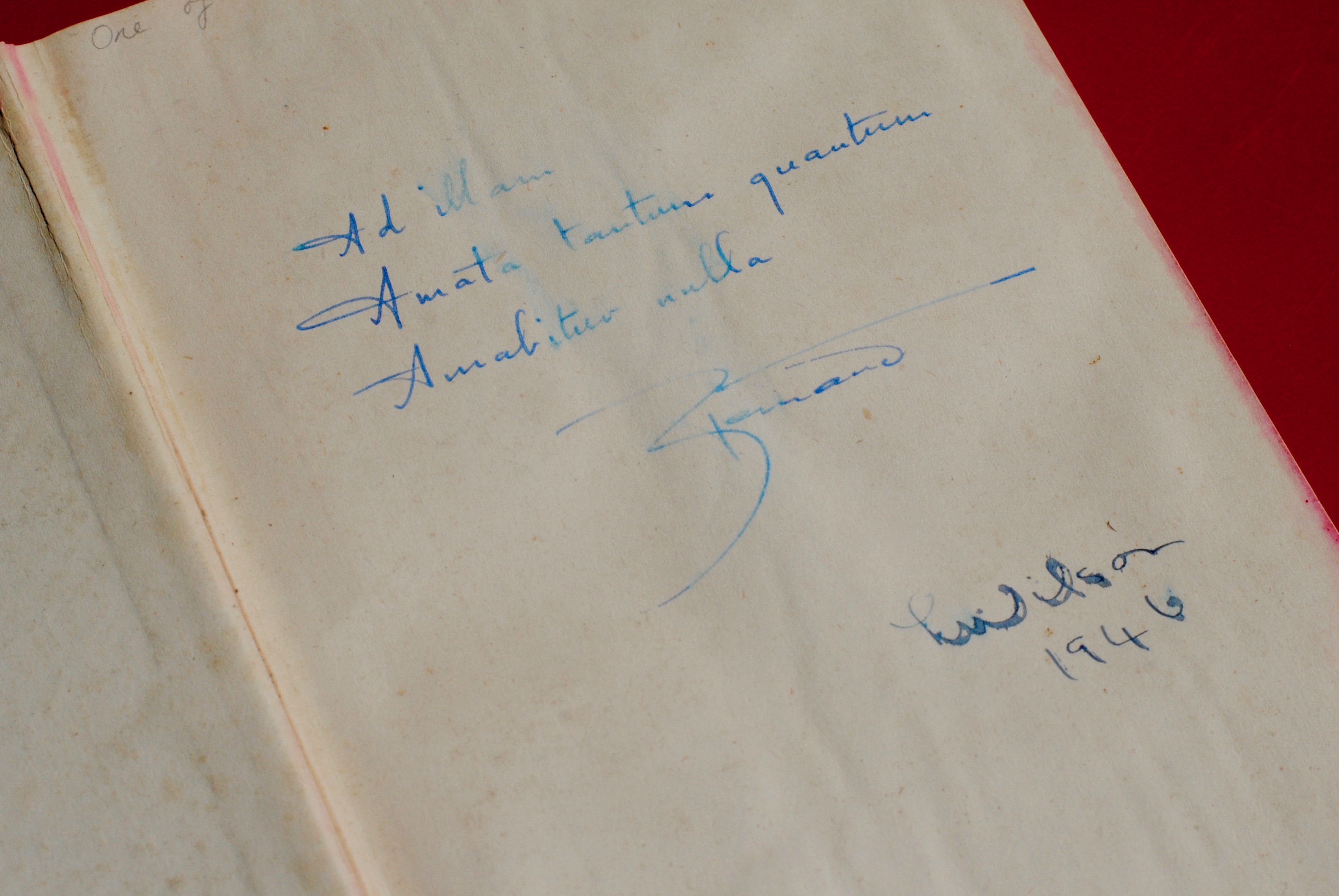 It is not known if Lynne ever read the copy of Ulysses that Brown gave her, but there is more evidence in the archive that her engagement with Joyce went beyond Burgess's claims that she only read Molly Bloom's monologue. There is a second copy of Ulysses belonging to Lynne and dating from 1947. This edition has been thoroughly read, with a broken spine, well-thumbed pages, and a cover held on with tape. In addition to this there is a copy of The Essential James Joyce (edited by Harry Levin, 1948), with Lynne's name inscribed on the fly-leaf.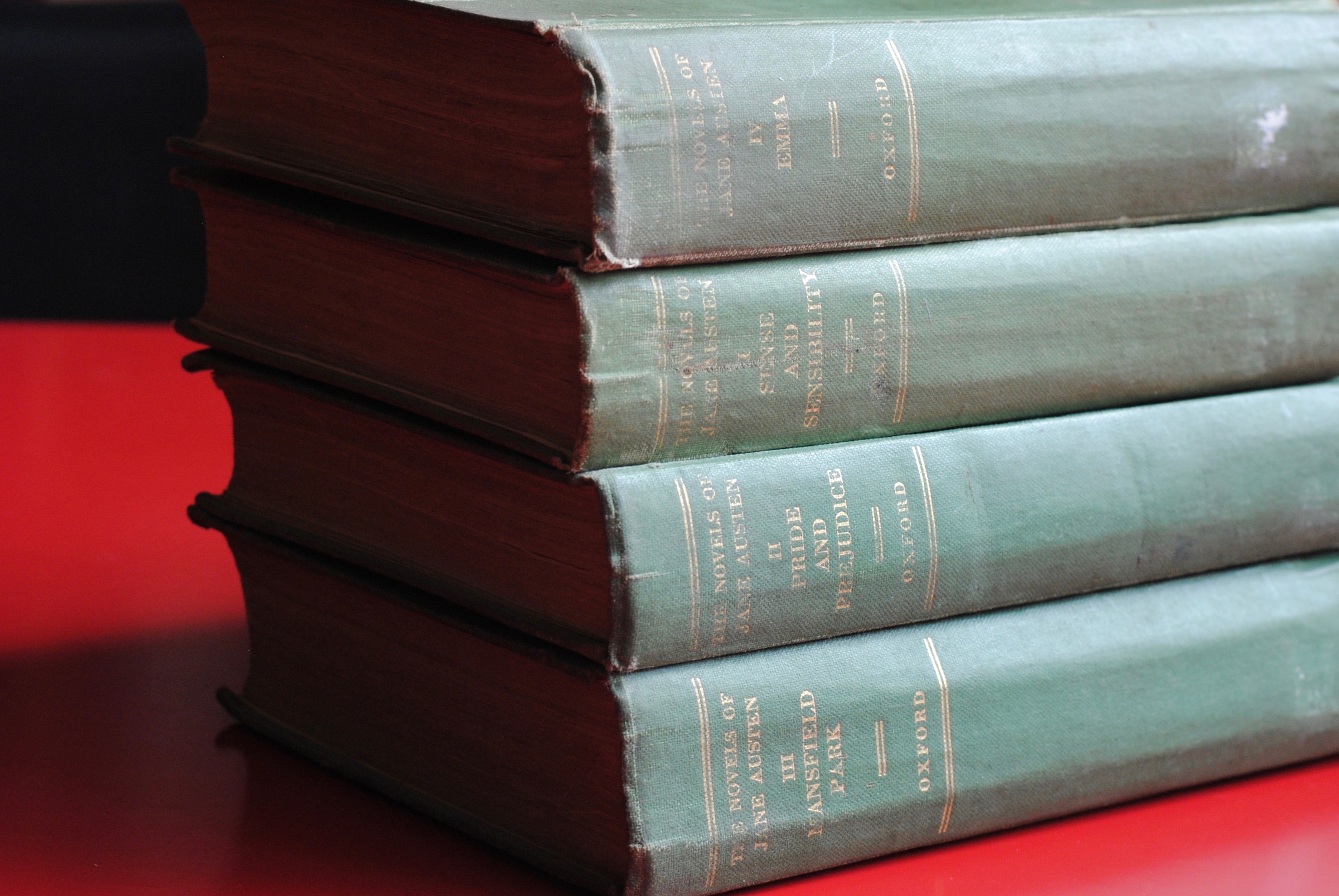 In other areas, Lynne's literary tastes differed from Burgess's and her favourite writer was Jane Austen. The collection contains several hardbacks dating from 1946: Emma; Sense and Sensibility; Pride and Prejudice; and Mansfield Park. Burgess writes about Lynne's love of Austen in his autobiography, claiming that 'If she could read trash and Jane Austen indifferently, Jane Austen had to be close to trash.' Burgess also remembers being on holiday in Tangiers in 1963 when Lynne fell ill. As she recuperated in her bed, William S. Burroughs 'would read funereally Jane Austen to her as she lay. His cured junkie heart homed to Regency stability.'
All of this evidence suggests that Lynne's literary life was more varied than Burgess says in his autobiography. In some ways, her tastes speak of her personality. She could be gregarious and frivolous, but also serious, intelligent and independently interested in literary culture.