NEWS AND BLOG POSTS
Object of the Week: A Sandalwood Box
Graham Foster

12th June 2017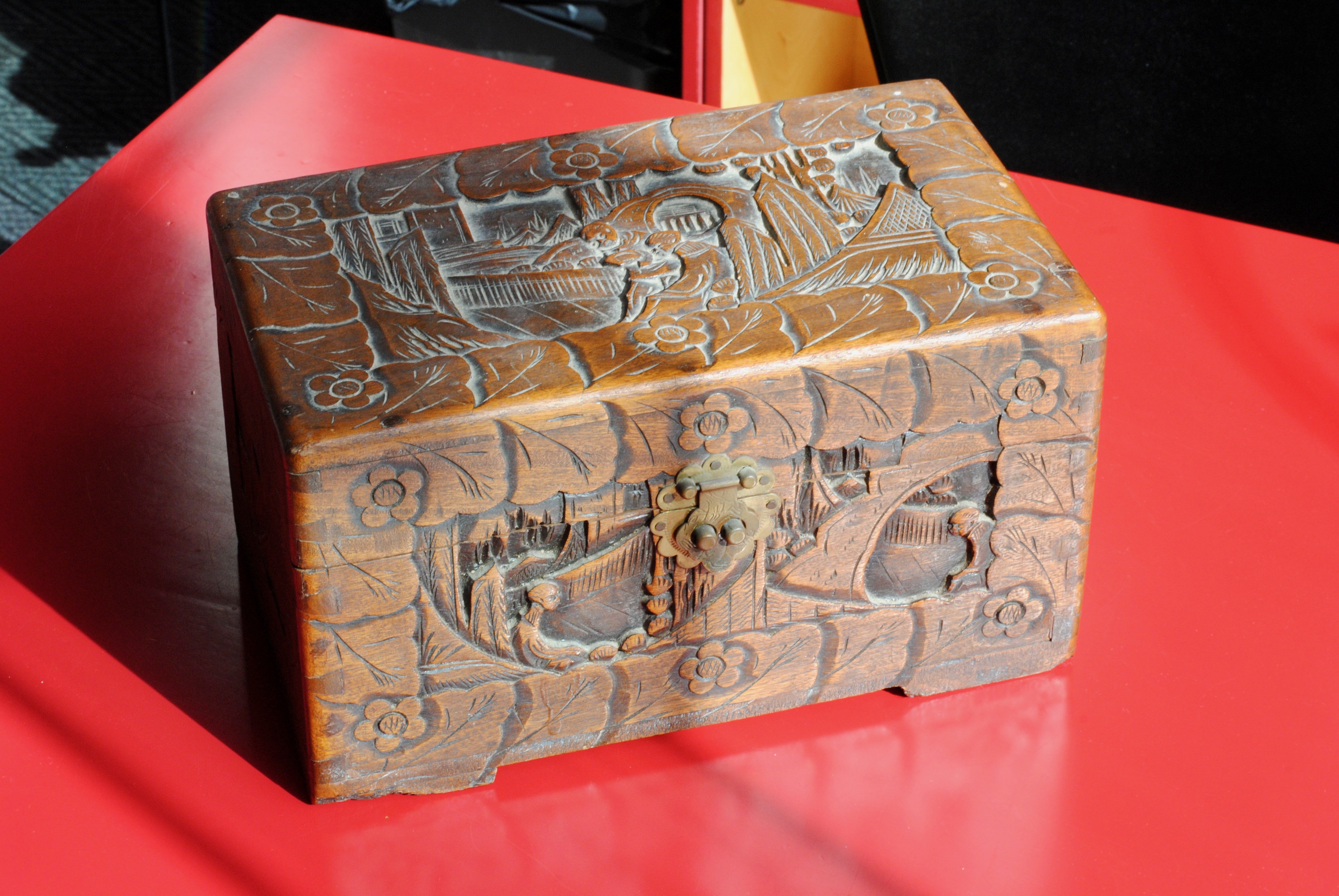 This sandalwood box was in Burgess's possession from at least 1964, when he is pictured with it at his home in Etchingham (below). The intricate carving on the box suggests that Burgess may have acquired it in Malaya during the 1950s, though there is no record in the archive of him buying it.
The box retains the scent of sandalwood, and was used by Burgess to store important documents such as chequebooks and passports. These items remain in the box today, and reveal a great deal about Burgess's travels and his domestic life between the years 1963 and 1978.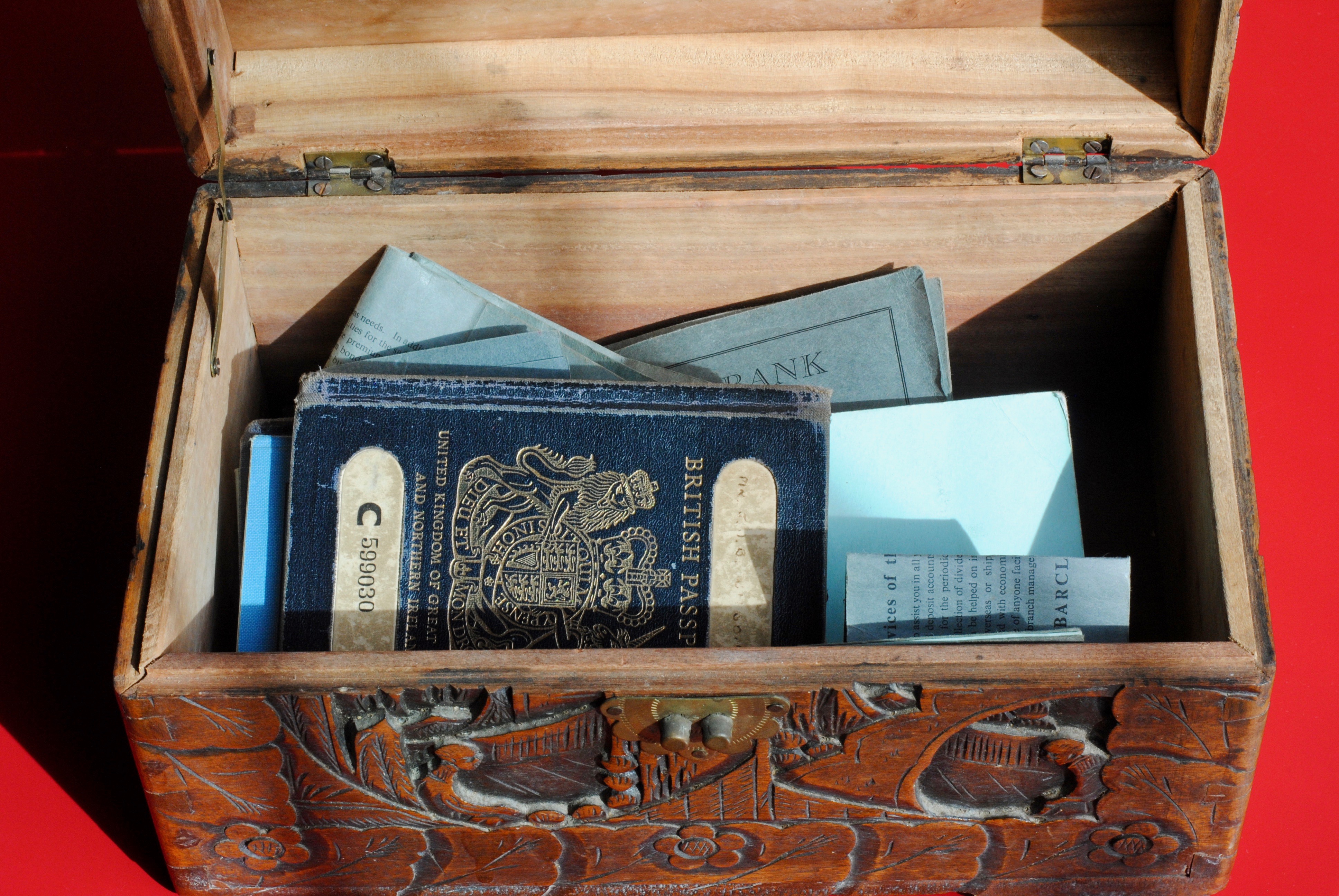 The passport, issued in October 1968 after his previous passport was stolen in Avignon, is a particularly revealing document. Burgess travelled widely, and it is well known he visited, and lived in, places such as New York, Malta, Los Angeles, and Monaco, all of which are stamped in the passport. There are numerous stamps from Toronto in the passport which reveal the trips he took to the Stratford Shakespeare Festival in Ontario between 1969 and 1978. It was here that he first read work from his biography of Shakespeare to an audience.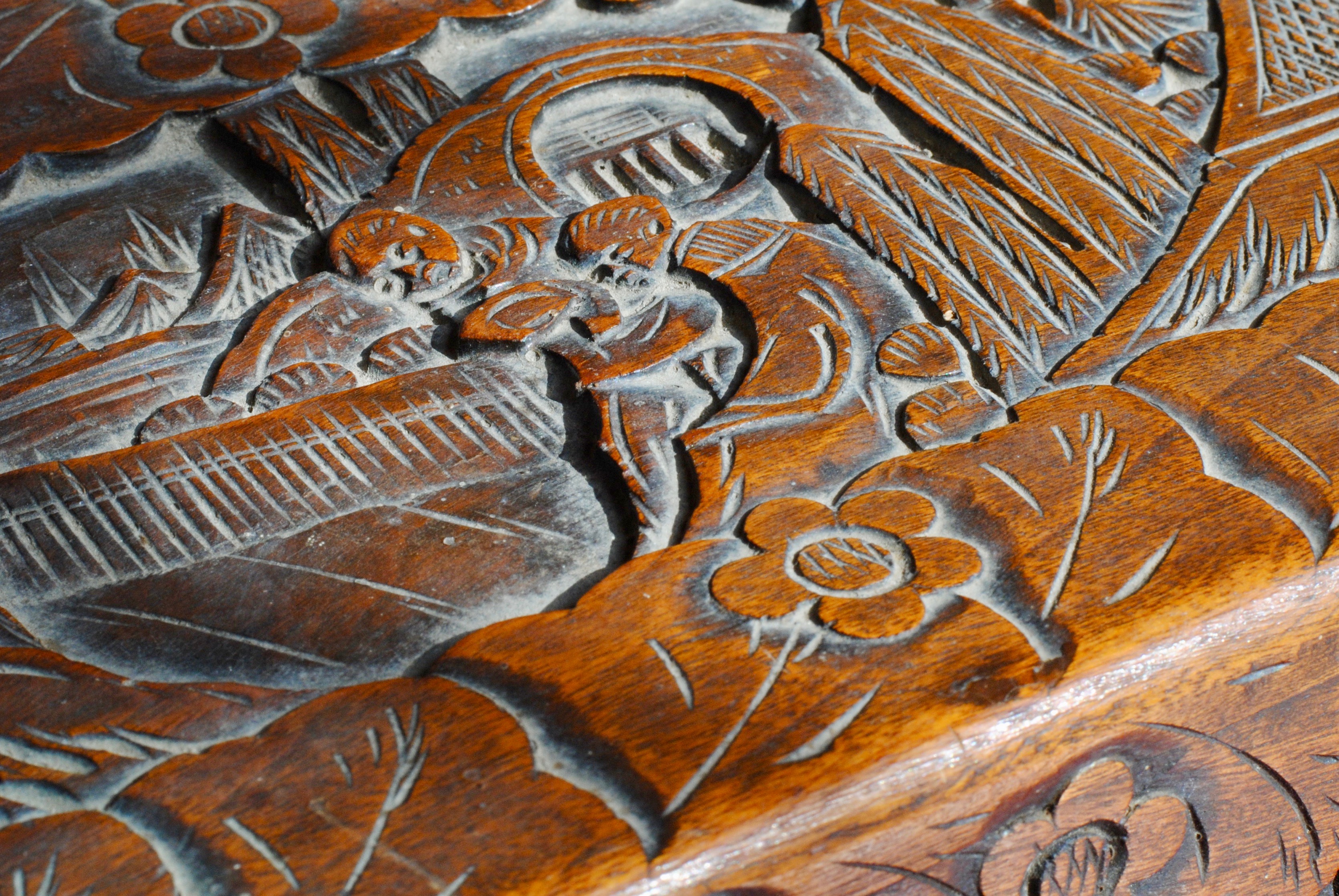 The passport's photo has been removed, but Burgess describes it on the occasion of applying for a new passport in 1978: 'My 1968 passport photo shows a meaty confident cattle-broker with a biblical nose, sly eyes, and the slack mouth of one who is evidently drunk.'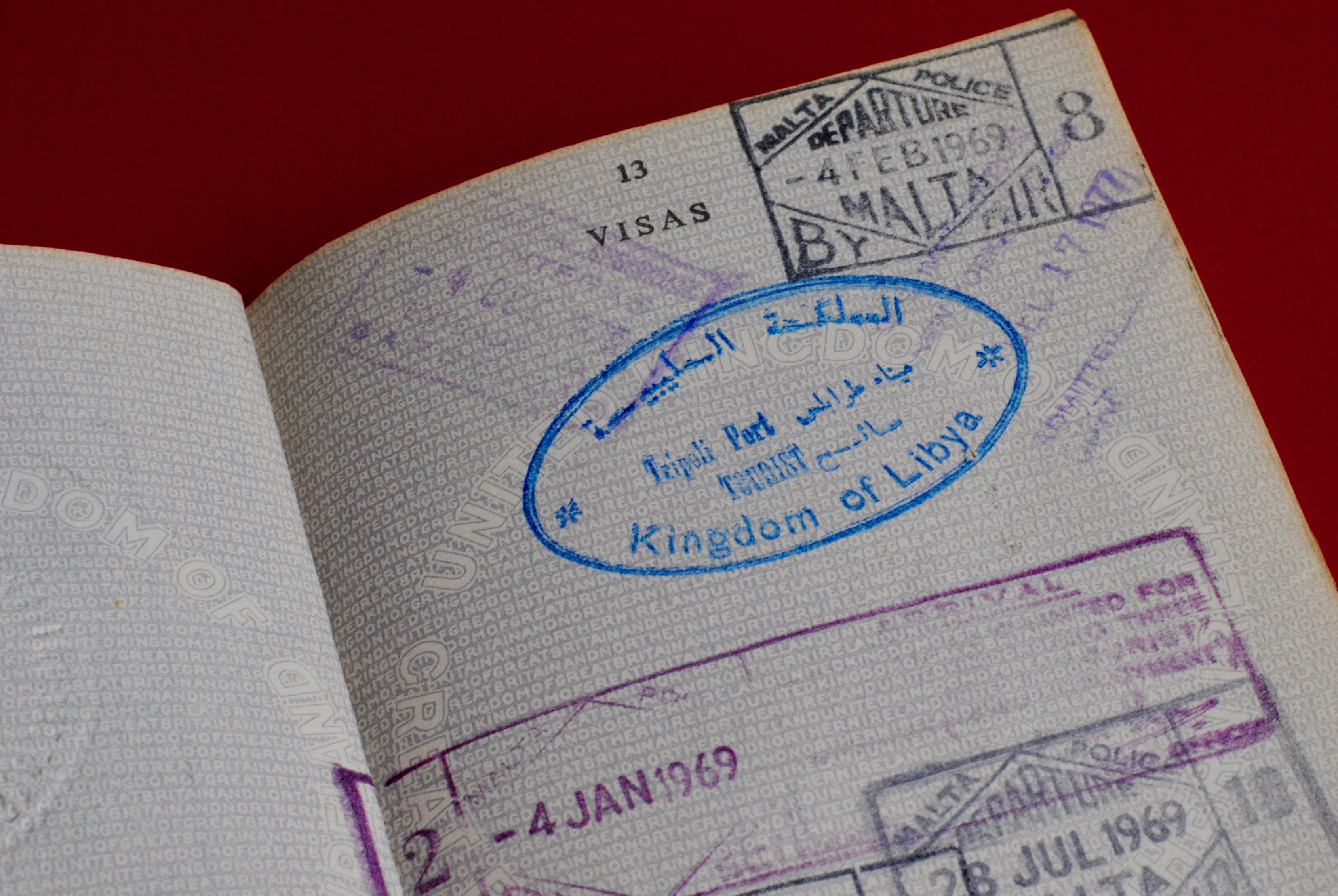 It is less well known that he visited Tripoli in Libya, possibly on a cruise in December 1968, which sailed around the Mediterranean and stopped at Naples, Ajaccio, Tunis and Barcelona. Similarly trips to Denmark (May 1978), Slovenia (June 1971), Vancouver (May 1973), and Madrid (October 1976) are not mentioned in the autobiography. Burgess's enthusiasm for international travel began to wane later in his life, and he attempted to explain his mixed feelings: 'I will not live long enough to experience the consequences of the delayed rational conclusion that travel is an illness and must be treated as such: the hypodermic in one's own living room, the total anaesthesia dissolved in the predestined hotel bedroom.'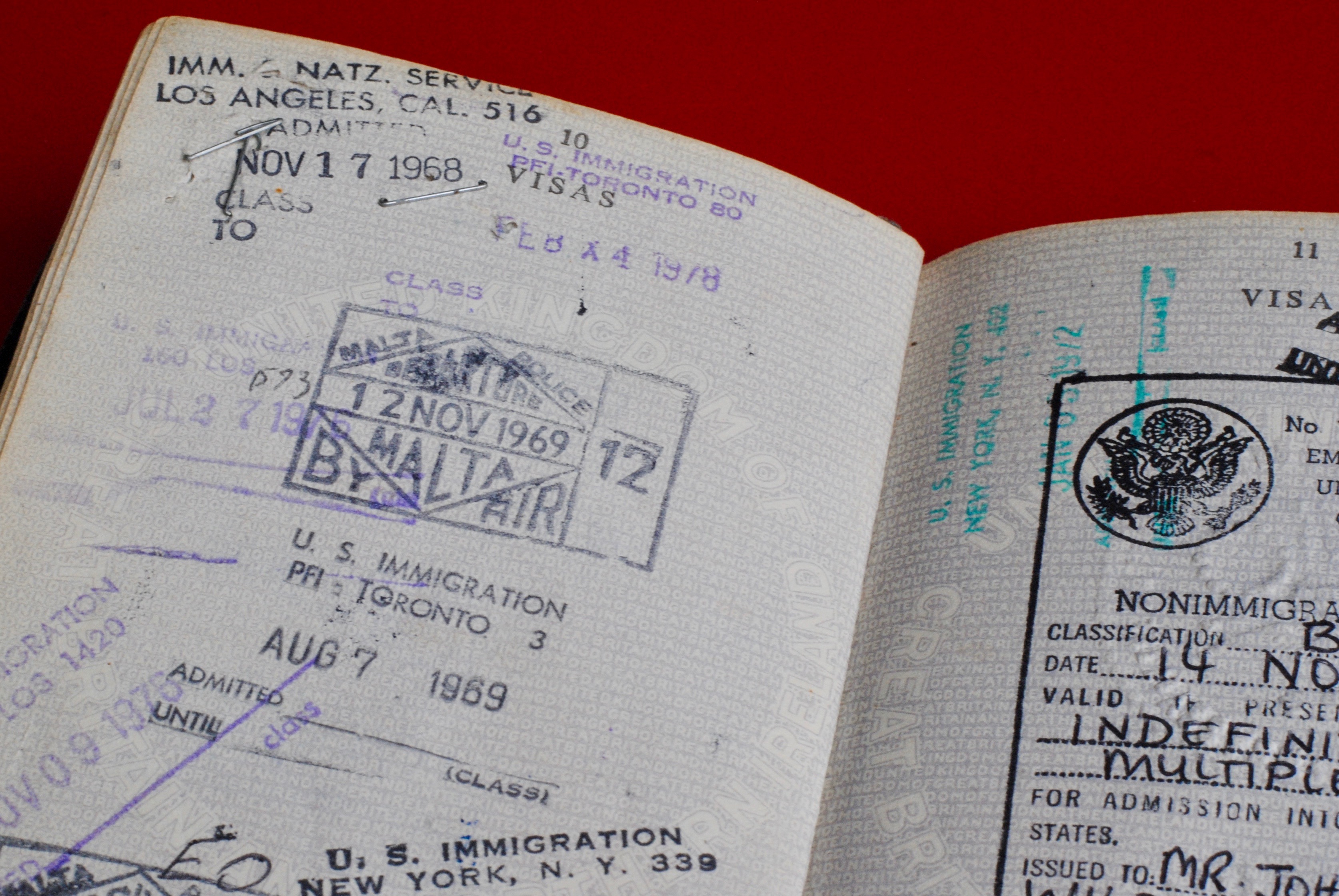 While this gives an impression of his life as an international man of letters, the chequebooks kept in the box reveal more about his home life. The majority of the chequebooks date from between 1963 and 1966, when Burgess and his first wife Lynne lived in Etchingham and Chiswick. The stubs are only written in Burgess's handwriting and give a good picture of his spending habits during this period, with expenditures divided between various household items and food and drink. Interestingly, it seems Burgess spent the most on wine: £35 a month between 1964 and 1966 (in old money, which is approximately £410 today). Spirits may be included in this category, as Burgess writes that he used to order twelve bottles of gin a week to be delivered to his house. Cigarettes were also a major expenditure: between £7 and £11 at a time (again, in old money, which is about £90-£140 in today's prices). It is also clear that Burgess spent substantially less on food, clothing and other necessities.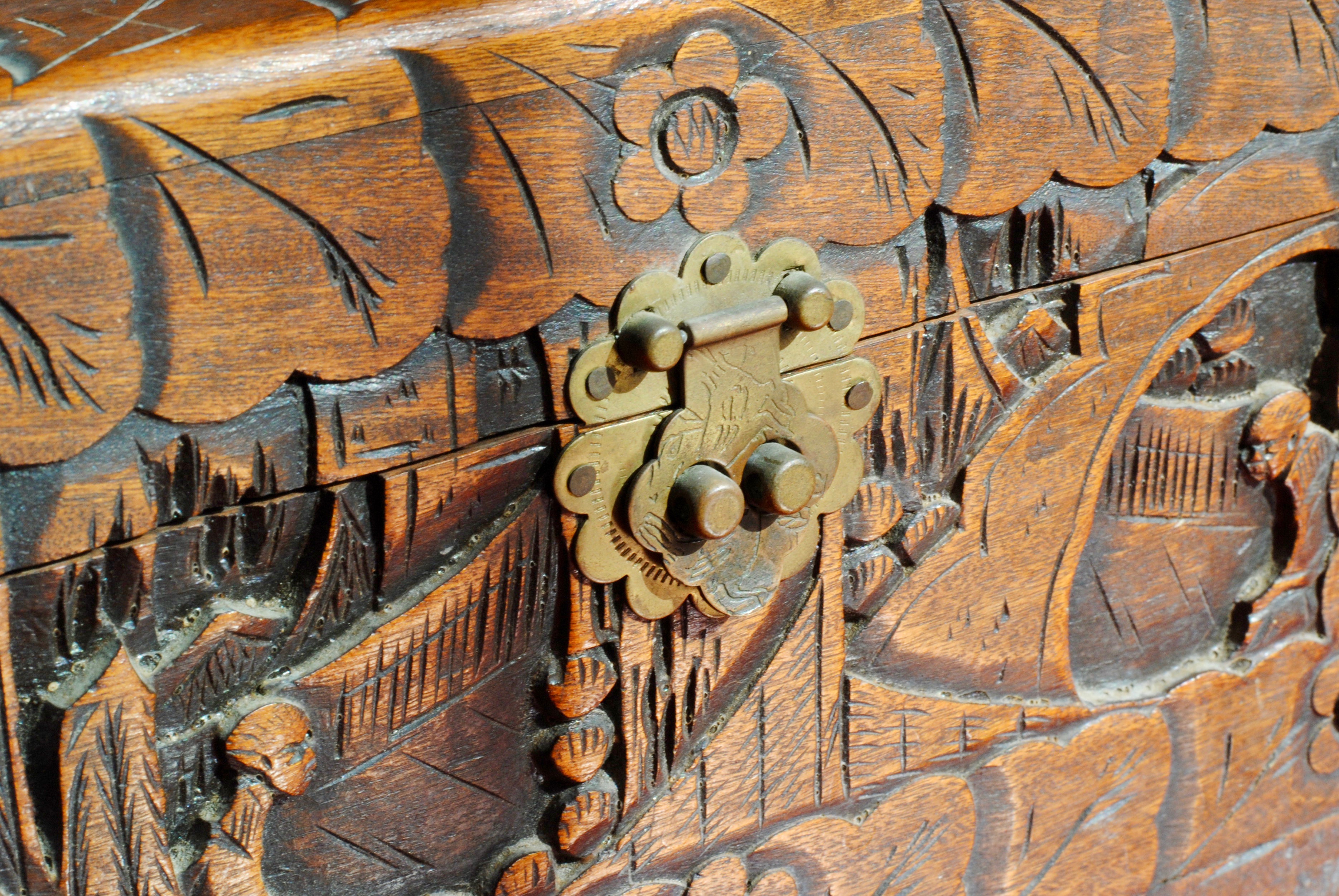 The cheque stubs also reveal some biographical detail. In September 1963, Burgess paid for an obituary in the newspaper and a floral wreath. These were to mark the funeral of Lynne's father, Edward Jones, who died in August 1963. The stubs are written in Burgess's own hand, and give a glimpse of his interactions with the family he rarely writes about.