The Foundation
Volunteer with us
Our volunteer programme works with our unique object collection, consisting of typewriters, ornaments, and other collectables that belonged to Anthony Burgess and his family.
Currently an under-explored part of the archive, the object collection is rich and varied and provides an intimate insight into Burgess's domestic life. Our volunteers help us to understand the collection's extent, content and condition more fully, to plan for its long term care, and to provide greater access to the collection to researchers and the public.
Our volunteering opportunities are designed to inspire and benefit those taking part as much as they support our work. Opportunities have flexible commitment requirements and are open to all.
Our Volunteering Policy is available here: [50Kb Word document]

ROLE DESCRIPTION: Archive Volunteer
Tasks involved:
Creating an inventory of the collection in MS Excel and a basic photographic record for identification purposes
Boxing the collection in archival quality packaging for longer term storage
Volunteers will:
Work with a unique archive collection
Learn about the organising, listing and care of archival objects
Make a meaningful contribution to how the archive is cared for and managed
Help us to make the collection more accessible to researchers
What we would love volunteers to bring to the role:
Good organisational skills and attention to detail
An ability to complete tasks independently and as part of a team
An interest in twentieth century literature and culture and a desire to bring it to new audiences
Time commitment:
Ideally we would like volunteers to be able to commit to one 3 hour session (morning or afternoon) per week, or two 6 hours sessions a month, for a four month period (with the possibility of an extension after this period)
Support and training:
Full induction and training as required to perform the role
Supervision from the Burgess Foundation's archivist
Reasonable travel expenses
Location:
International Anthony Burgess Foundation, Engine House, Chorlton Mill, 3 Cambridge Street, Manchester. M1 5BY
How to apply:
We accept applications to volunteer in the archive on a rolling basis but places are not always available immediately.
Please complete an application form [45Kb Word document] and return it by email to anna@anthonyburgess.org, or by post to: Anna Edwards, International Anthony Burgess Foundation, Engine House, Chorlton Mill, 3 Cambridge Street, Manchester, M1 5BY. Our opportunities are available to over-18s only.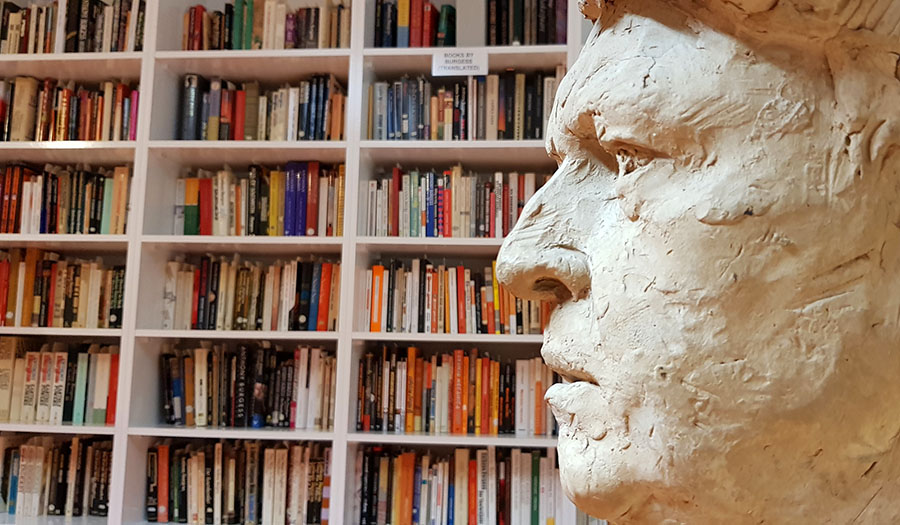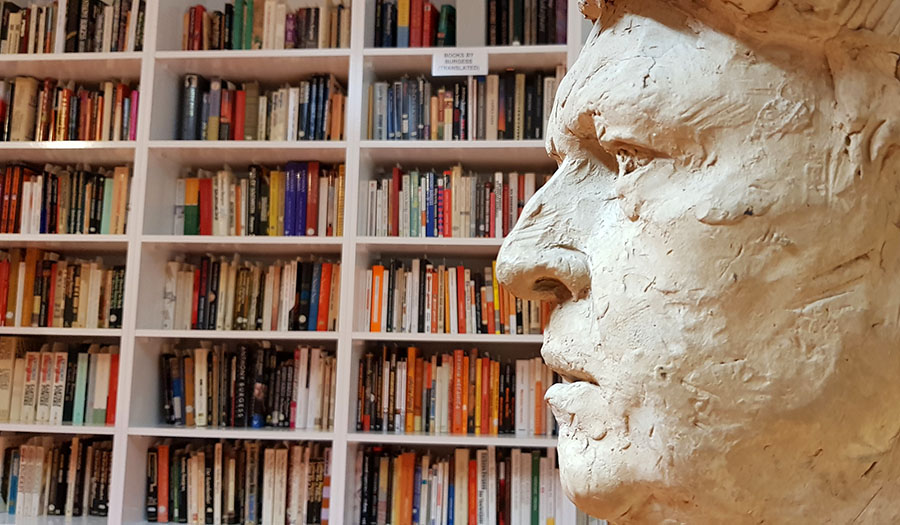 The Milton Hebald bust of Anthony Burgess, held in our collections. Find out more about this unusual object here.