NEWS AND BLOG POSTS
Anthony Burgess and the Theatre: prologue
Will Carr

7th October 2022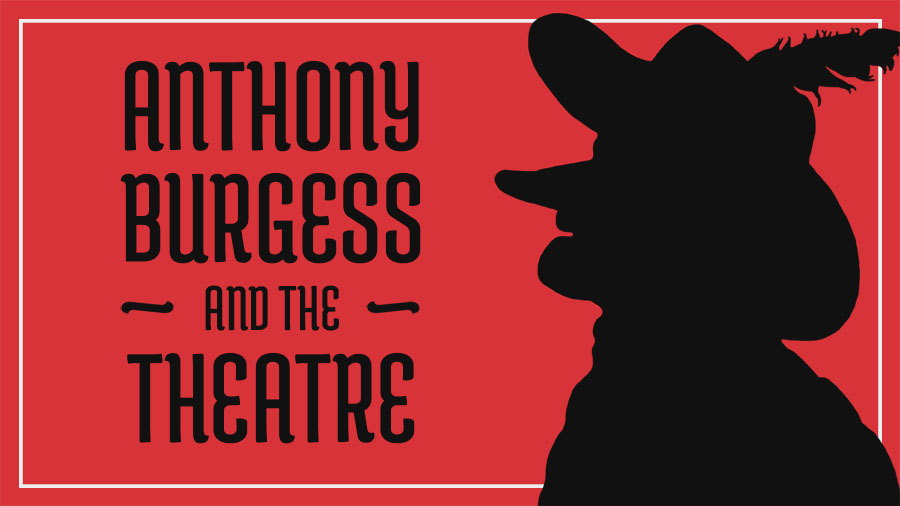 ---
Our short blog series Anthony Burgess and the Theatre opens the curtain on Burgess and his relation to the theatrical world. There will be a new post every Friday as we look forward to the publication of Salamander Street's Chatsky & Miser! Miser!, a volume of two plays translated by Anthony Burgess. This series deliberately avoids Burgess's most famous work, although you can visit our online exhibition A Clockwork Orange on Stage.
---
Anthony Burgess and the Theatre: prologue
Anthony Burgess believed his family was not only musical, but theatrical. While his father Joseph played the piano in music halls and silent cinemas, his mother Elizabeth — who died of influenza when Burgess was eighteen months old — was a music-hall singer and dancer known as the 'Beautiful Belle Burgess'. According to Burgess, Joseph fell in love with Elizabeth's ankles, viewed from the orchestral pit of the Ardwick Empire theatre in Manchester. There is no evidence that Elizabeth ever performed at this venue, and Burgess's later characterisation of her as a 'soubrette' may have been in part an invention to fill the gap left by her early death.
Nonetheless, Anthony Burgess was exposed to performance culture from a young age. His primary interest was music, taken from his father, who took him to concerts performed by the Hallé Orchestra at the Free Trade Hall, and exposed him — through radio, gramophone records and the music of cinema — to a wide variety of sounds and traditions. Burgess also consumed radio drama, including productions of Back to Methuselah by Bernard Shaw and The Wild Duck by Henrik Ibsen. On a family holiday to Blackpool, as detailed in his novel The Pianoplayers (cover detail pictured), there were high-quality theatrical productions of all kinds direct from London, such as Somerset Maugham's play Rain.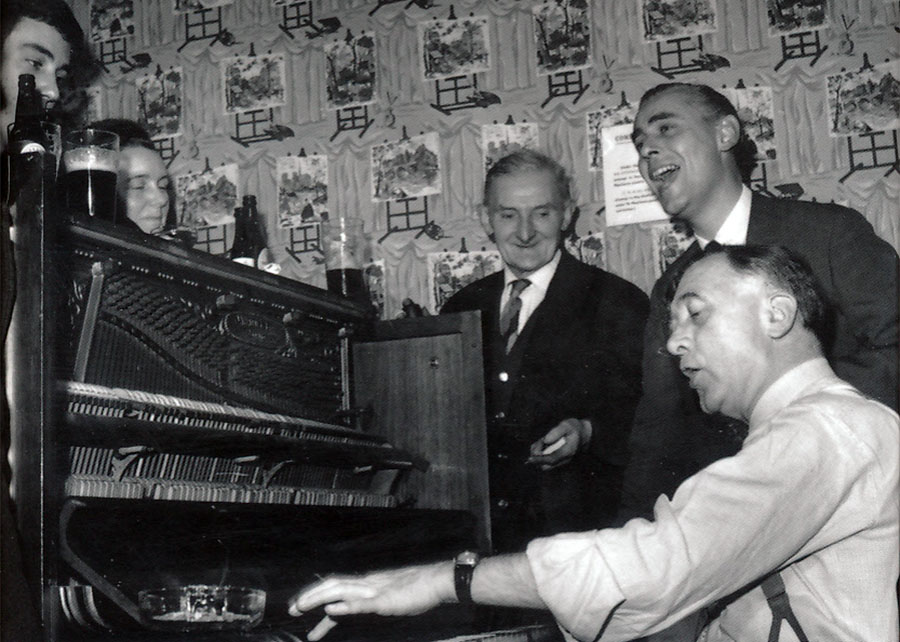 Later, as a student at Manchester University, Burgess became an active member of the Stage Society. Plays were put on at the Round House in Ancoats, and were usually in one act: examples Burgess recalls in his memoirs include The Monkey's Paw by W.W. Jacobs and The House with Twisty Windows by Mary Pakington. Burgess was normally asked to play 'middle-aged parts: either henpecked husbands or lecherous Ruritanian colonels.' He created new music for a production of Hassan by James Elroy Flecker, but was frustrated by the lack of ambition of his fellow committee members and instead undertook play-readings with the History Society, including an abridged version of The Ascent of F6 by W.H. Auden and Christopher Isherwood, and part of Murder in the Cathedral by T.S. Eliot. He claimed to have written incidental music for a dramatization of Eliot's The Waste Land, and this work reached its full expression in a complete musical setting he made of the poem in 1978. Writing in The Serpent, a university magazine, he reviewed The Family Reunion, the second of Eliot's popular verse dramas.
Another important influence on Burgess at university was the radical theatre director Joan Littlewood, who, after graduating from RADA, moved to Manchester in 1936. Burgess recalls being invited to discuss drama in her flat at 177A Oxford Road, where she 'announced that the theatre had the duty of promoting social revolution' and set about animating the Ancoats Round House. Burgess writes: 'there was no doubt about the strength of her technique and the thoroughness of its modernity […] she stimulated us to a desire for revolutionary action, [as] one emerged [from the theatre] into slums of a squalor now rarely seen and wanted to tear them down with one's bare hands.' Burgess did not participate more directly in the ideological and political struggles of the time, but his belief in the power of artistic expression and the central importance of freedom of expression stayed with him throughout his life.
Burgess graduated in 1940 and was conscripted into the British Army later that year. His activities on the stage continued during the Second World War in a different form: he was part of the travelling Entertainments Section of the Royal Army Medical Corps. He performed comic sketches and played the piano in jazz arrangements of popular tunes as a member of a concert party known as 'The Jaypees'. There were no opportunities to perform when he was posted to Gibraltar as an army instructor from 1943-1946, and it was not until after the war that he returned to the theatre.
---
Still to come in Anthony Burgess and the Theatre: Cyrano and a Grammy award; a long and unwieldy comedy; "a bull-roarer, ancient drums"
---