what's on
Exhibition viewing: Anthony Burgess's Typewriters
Wed 27 Apr 2022
12:00 pm
Free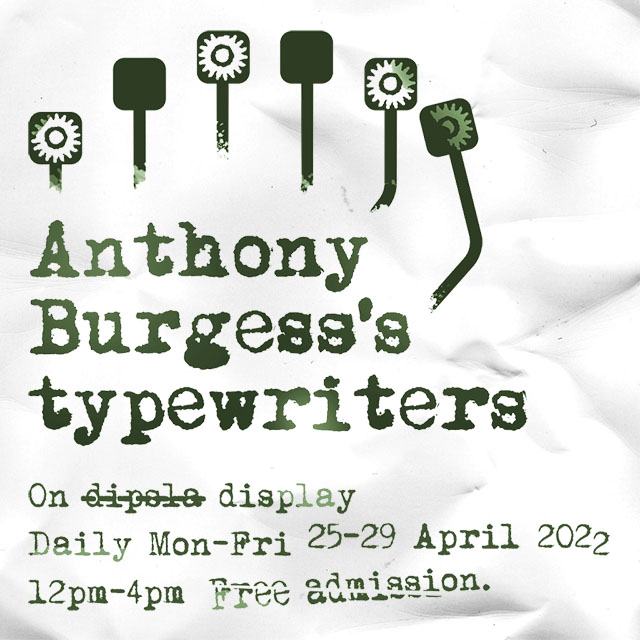 Anthony Burgess used typewriters all his life in his spectacular production of more than sixty books and thousands of articles, reviews and essays.
Our exhibition Anthony Burgess's Typewriters displays a selection of the many vintage typewriters that he used, and explores some of his writing about the machine that was always present in his creative life.
The exhibition includes a previously unpublished article by Burgess, 'Myself as a Chunk of Software', in which he grapples with the challenges of the new technology of word processors.
In the exhibition there are multiple Olivettis, Olympias and Hermes typewriters on display, some used to destruction by Burgess in the creation of his novels and articles. There is his enormous Lexikon 80, which was on the desk at his flat in Monaco; and his Olivetti Valentine, a design classic.
And there is also the opportunity to experience typing like Burgess on an Olivetti Lettera 25 from 1977: could you type a novel in four weeks?
The exhibition, at the Burgess Foundation in Manchester, is open from Monday 25th April to Friday 29th April 2022 12pm-4pm. This is the second and final chance to catch the exhibition. Entry is free.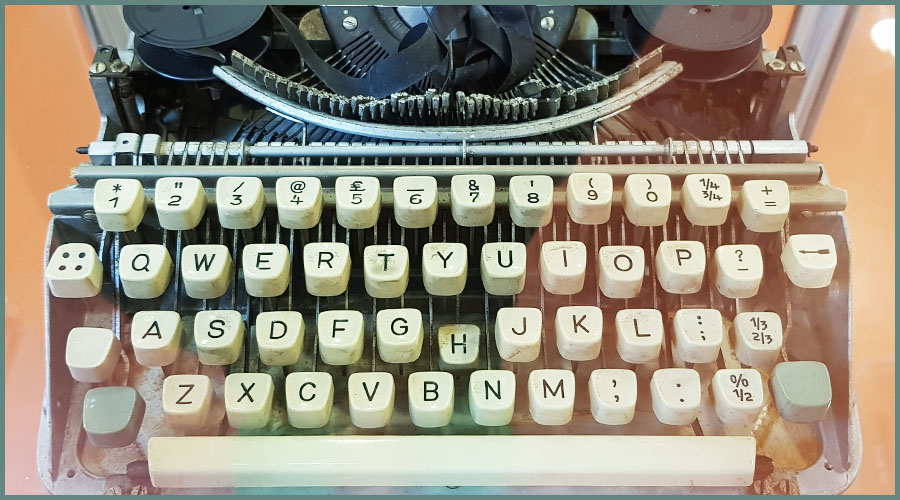 ---
A deeper read:
Anthony Burgess had a strong belief in the authentic labour inherent in writing, which was expressed in the physical effort of operating the typewriter. Book-writing, he wrote in Urgent Copy, is 'hard on the brain and excruciating to the body.'
In an interview with Patricia Brent recalling the experience of writing his early novels in the heat of Malaya, he described sweat dripping down his face and landing on the page. Writing was a strenuous, honest activity, which he compared to the work of a carpenter or a blacksmith… [read more about this exhibition and Anthony Burgess's writing]
---